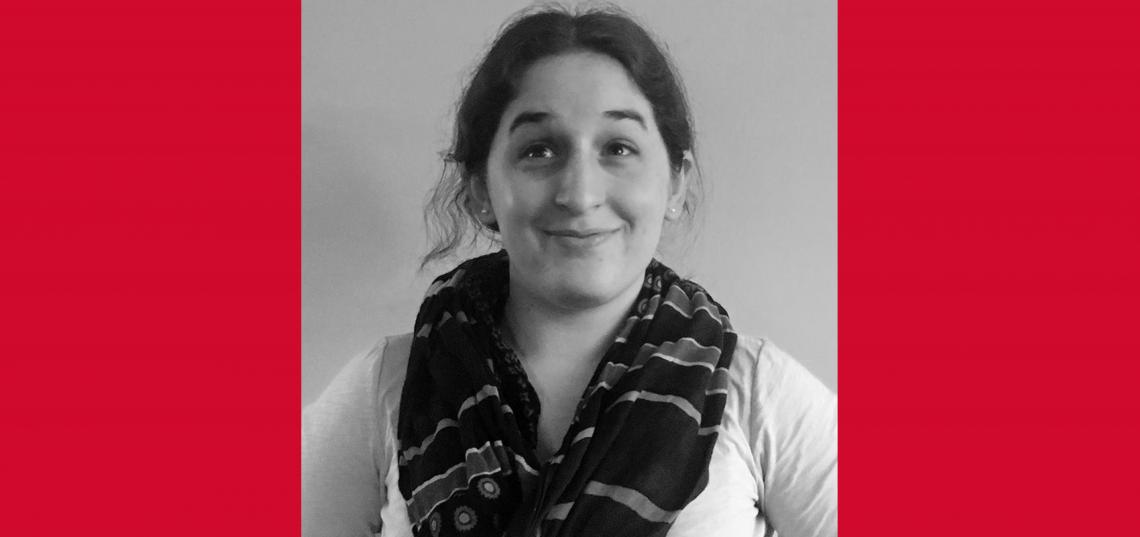 SC&I Alumna Discusses Role as Teen Librarian and Being Named ALA Emerging Leader
Master of Library and Information Science (MLIS) graduate Stacey Shapiro talks about her career and exciting new opportunities
Having a passion for libraries and reading since childhood, alumna Stacey Shapiro  feels at home in her career. Earning her Master of Library and Information Science (MLIS) at the School of Communication and Information in 2017, Shapiro parlayed her coursework into her current position as Teen/Emerging Technologies Librarian at Tenafly Public Library in New Jersey. Shapiro caught the attention of the American Library Association (ALA), who recently named her one of their Emerging Leaders, and is also a member of the 2020 Michael L. Printz Award Committee for Excellence in Young Adult Literature. Read what she has to say about her work and upcoming projects.
Why did you choose SC&I's MI/MLIS program?
I chose Rutgers SC&I because it was one of the best schools in the country!
What drew you to the library and information science field?
I had always loved libraries and reading since I was a child, and I wanted to work somewhere I felt fulfilled.
Can you tell us how the program prepared you for your career field?
I took many courses to prepare me for my job, including children's and young adult literature classes and reference classes with Part-Time Lecturer Kay Cassell. The reference interview has served me well on the adult reference desk!

Can you describe your responsibilities as a Teen/Emerging Technologies Librarian?
I order the Young Adult collection and run programs for tweens and teens. I work at the adult and children's reference desk, and I also run programs explaining our e-services to seniors and adults.
What new trends are you seeing in teen literature, and how are young adult readers/students utilizing libraries today?
I don't think it's a trend, but I am seeing more diverse books becoming popular and even turning into movies and TV shows -- think about To All the Boys I've Loved Before, Dumplin', and The Hate U Give and how successful those have been. Teens are asking for books that reflect them more often, and it's finally translating to the big (or small) screen. A lot of tweens come in to play video games on our computers after school, something that's endlessly frustrating to the rest of our patrons but I see as a way for them to release the stress of sitting and answering questions all day at school. I think my teens are still reading, and our new teen books are always flying off the shelves.
Congratulations on being selected for the American Library Association's (ALA) Emerging Leaders Program! What does this opportunity mean to you?
It has been a great honor. I've wanted to work more with the ALA on a national scale even as I've been heavily involved with the New Jersey Library Association. I want to hear perspectives from librarians all around the country, and hear fresh ideas. I'm able to attend ALA Midwinter and Annual this year, and even ALA Midwinter in 2020 as part of my ongoing responsibilities on the Printz 2020 Committee.
What advice do you have for current Rutgers students and upcoming graduates who want to launch a career in your field?
If you're in the MI program now, just know that learning to be part of a library is a lifelong process. Things will surprise you at every job you have, and make sure that you're prepared to be a lifelong learner. Take classes that interest you, because you never know when they'll come in handy, and enjoy your time there.
For more information on SC&I's Master of Information (MI) Program, click here