SC&I Mourns the Loss of Staff Member Jodi Marcou
Jodi was a beloved colleague.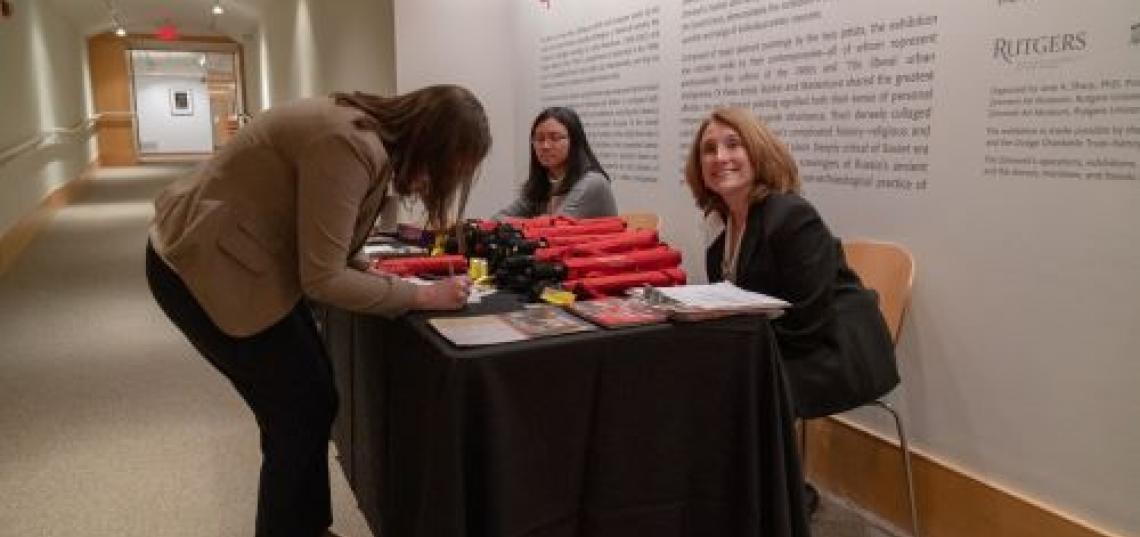 We are extremely sad to announce the passing of our colleague Jodi Marcou. Jodi joined the school in January of 2018 as a Development Specialist and was a true asset to the school adding great value to the school's development operation. Assistant Dean of Development Rob Eccles said, "Jodi was highly regarded by colleagues, donors, and alumni. She performed her work effectively and efficiently, routinely went above and beyond the scope of her responsibilities, and was a pleasure to work with."
Previously Jodi was program coordinator of the Rutgers Jewish Film Festival. She was a 1980 graduate of Rider University, with a degree in management and organizational behavior.
Dean Jonathan Potter expressed his deepest condolences to her family and friends upon hearing of the loss of Jodi saying that words are insufficient to express our deep sorrow for the loss of our colleague. 
We express our deepest sympathies and condolences to Jodi's family and friends. 
Updated on November 9, 2021
Service
Wednesday 11/10 at 12:30-1:30pm
Congregation B'nai Tikvah
1001 Finnegans Ln, North Brunswick Township, NJ 08902
*COVID-19 vaccine and mask required
Burial
Immediately following the service
Washington Cemetery
104 Deans Rhode Hall Rd, North Brunswick Township, NJ 08902