SC&I Sponsors Second Annual Boyd Journalism Diversity Workshop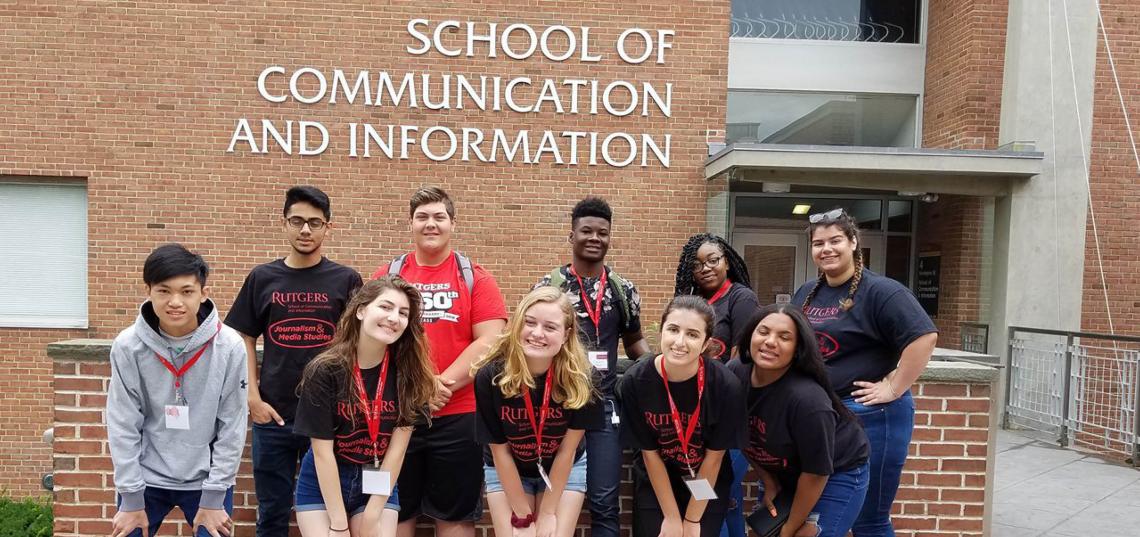 The School of Communication and Information (SC&I) and the Department of Journalism and Media Studies co-sponsored the 2017 Hugh N. Boyd Journalism Diversity Workshop for New Jersey high school students. It took place on campus from July 22 to July 30, 2017.
The Hugh N. Boyd Journalism Workshop is a nine-day program that teaches high school students the basics of multimedia newsgathering. The itinerary included tours of Bloomberg headquarters, Teen Vogue and the Asbury Park Press. It also featured workshops, such as videography basics and interviewing, and guest speakers. The students spoke with reporters from New Brunswick Today, Multi Magazine and NJ Advance Media. They also met with producer Patrick L. Riley.
Workshop Director and Part-Time Lecturer Karyn Collins revived the program last year with the support of SC&I. The revived program continues the workshop's original mission of "inspiring a diverse group of talented high school students to pursue careers in journalism."
"You can't work with teenaged journalists like these and not come away feeling optimistic about the future of journalism," Collins said. "They may be young and have things to learn, but they are determined to tell untold stories and to truly reflect the concerns and interests of their peers. It was exciting to help them push towards that goal. "