SC&I'S Booth Attracts Attendees at Rutgers Day 2017
Record crowds get a taste of Rutgers!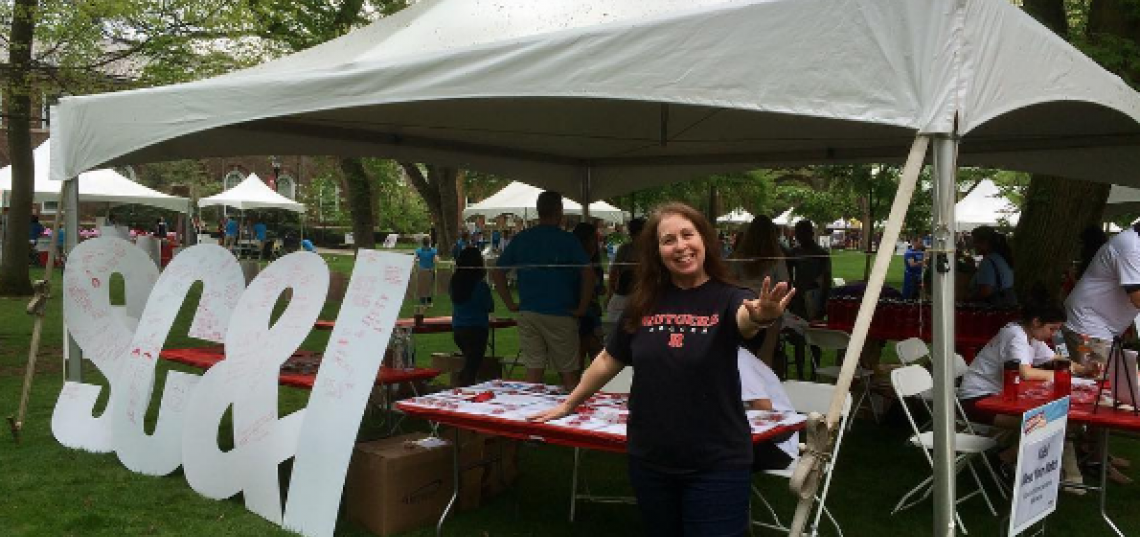 The School of Communication & Information (SC&I) participated in Rutgers Day, held on Saturday, April 29. SC&I had a booth in Voorhees Mall on the College Avenue Campus.
Student workers engaged event attendees with a Jeopardy Trivia game, a matching game for children, and an online Instagram Photo Contest. An "Alumni Wall" was also created, showcasing photos and fun facts about notable alumni from the school. SC&I's booth was a big hit because of t-shirts and water bottles as prizes for the games. The winner of the photo contest won a polaroid camera.
The day was an opportunity for prospective students, current students, alumni, faculty, and families to experience all that Rutgers has to offer. SC&I was well-represented with multiple current students staffing the booth as well as some faculty and staff representation throughout the day. Mary Chayko, Director of Undergraduate Interdisciplinary Studies at SC&I, stopped by to enjoy the day.