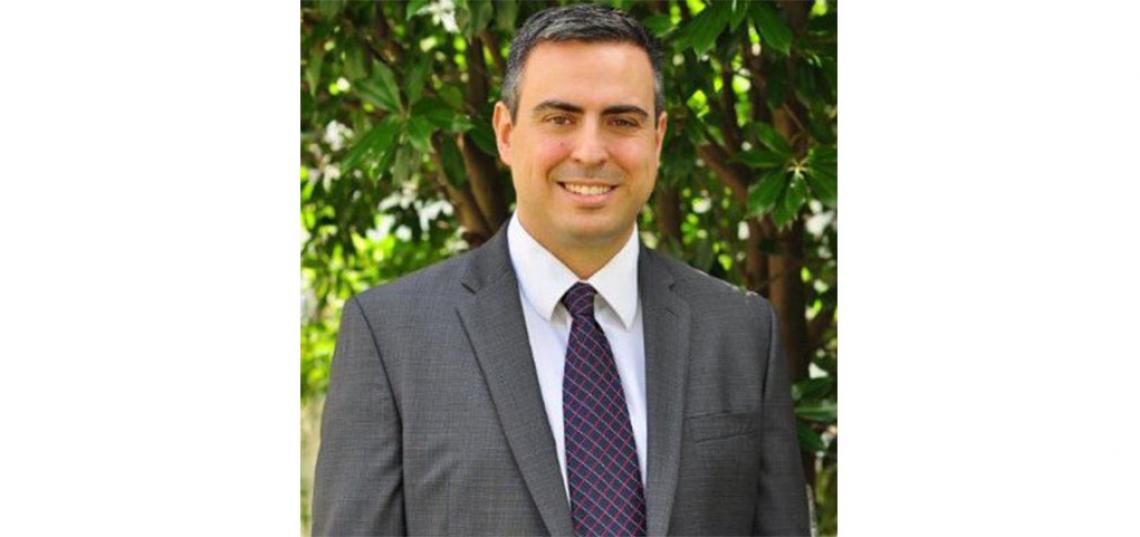 Top Media Exec and SC&I Alum Discusses the Future of Broadcasting in an On-Demand Environment
Grit, curiosity and passion are necessary qualities.
Grit, curiosity, and passion. These are three vital qualities that SC&I alumnus Chris Kiriakatis '98 says you must possess to land a position at VICE Media, where he is currently the Vice President of Television. Graduating with a degree in Communications, Kiriakatis was originally an environmental science major before realizing he was more suited for the creativity of the communication and media field. We spoke with him recently on his experience at SC&I, the future of media advertising, and advice for current and graduating students.
Why did you choose to study communication? I chose to study communications because it's fairly broad based and Rutgers didn't have liberal arts as a major. I always had an interest in advertising and media but it was more rooted in the creative side. I felt communications was the best fit.
Did you have any internships during your time at SC&I? If so, how do you feel they helped you prepare for the workforce? The jobs I held during college were largely outside the realm of communications. I had one summer paid internship in the consumer products department at Schering- Plough (now Bayer).  I actually wrote copy for a Dr. Scholl's shoe inserts print ad and they used it. "You'll never want to walk a mile in anyone's shoes." That experience made me realize that I wanted my career choice to have creative aspects.
Did you have a favorite instructor/professor? If so, who and how did that instructor effect your career path or studies at Rutgers? My favorite professor was George Clark who I believe is still teaching at Rutgers in the Human Ecology and Social Sciences department. Clark's class "Population Resources and the Environment" really opened my eyes to some of the more important issues the world is facing. I initially was an environmental science major but realized that communications was a better fit for me. Clark was really unique and cared deeply for his students. He started each class saying "Questions… comments…. Old business…" He was an early adopter of Terra Chips and gave them out during exams. Very genuine professor.
Please name 3 things you learned from your program at SC&I that helped you in your career.  I took a media/advertising class that really drove home the connection brands can play in influencing and creating culture. This point confirmed that this was a direction I wanted to head into. Public Speaking helped me as well. I think everyone in the room was terrified prior to giving their first speech. The key learning from that class, as fundamental as it may sound, is to be yourself. Every presentation that I give to this day includes personal anecdotes, which I think make the presentation more authentic and enjoyable for everyone.
Has anything changed your career trajectory since you graduated? My first job out of college was selling steel for large-scale construction. It was a great experience that made me realize that sales/relationships was an area of strength but selling steel was not something I wanted to do for the rest of my life. I was lucky that I was able to hone in on a career where my skill sets (relationships/sales + creative thinking) intersect. Although the creative teams at VICE sometimes look at me funny when I come up with an idea.
With on-demand services flooding the marketplace, in what direction do you see media advertising headed? The industry is undergoing a major transformation from a consumer habit perspective as well as an advertising monetization one. The media pie is getting bigger, but the slices are getting thinner and on-demand services (free and ad supported) are a big driver of that dynamic. More than ever we now live in an attention economy with so much consumer fragmentation across platforms it's making everyone's job harder from advertising sales to media buying.
While the traditional broadcast and cable business is still very healthy, ratings are trending down by network and they have to compete with a whole new set of disrupters like on-demand services. Some networks are more progressive than others in terms of creating a better viewing experience by doing things like lowering ad loads and creating native content that appeals to their viewers (shout out to VICELAND!). NBC just announced that they are lowering their prime time ads by 10% this coming fall, which means they will likely try and offset that lost revenue by charging higher CPM prices.
We are also seeing companies like Disney pulling back their content from Netflix and launching their own direct to consumer on-demand apps/services. I think at the end of the day the best content and strong brands will weather the storm and survive.
Monetizing all that content is another evolving dynamic. More and more digital principles are being applied to linear networks. On the monetization front, we are moving from a broadcast advertising model (one message to many) to more of a digital model (one personalized message to each individual based on a ton of data). There is a lot in flux and this business is not for those who dislike change.
What are the top 3 skills you look for when hiring for your company? It may not seem that way when I'm interviewing a candidate but I'm looking for a lot. I look for grit, curiosity/passion, and whether the candidate would be a good team player. Advertising sales is a fast moving, always-evolving industry, hard work is a must and I can sniff out grit at this point, prior jobs tell me a lot… If someone was a waiter/waitress, that's something I love. You need to be able to be pleasant and multitask in a fast-paced environment. Curiosity and great questions show that you have interest (you'd be surprised….) and you cared enough to do some homework. Passion is something you can't teach. Passion and positive energy make all the difference. Teamwork makes all boats rise.