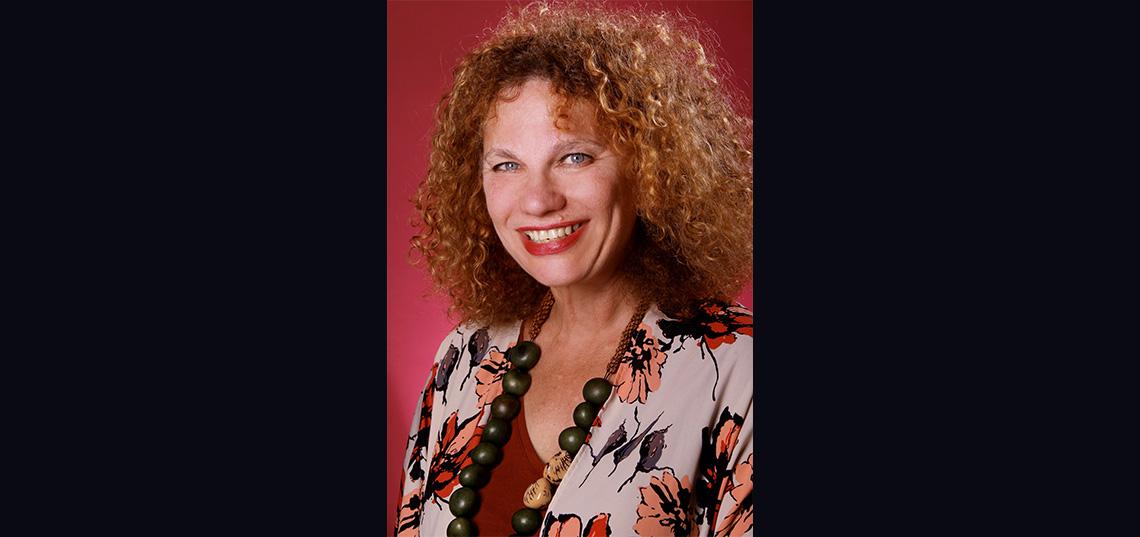 Valenza Honored by AASL and ALA
The American Association of School Librarians has named Assistant Teaching Professor Joyce Valenza the recipient of a Distinguished Service Award, and she has been appointed to the American Library Association Council.
Joyce Valenza, Ph.D., has always loved libraries and has been working as a librarian for over 40 years. Recently, the Assistant Teaching Professor's contributions were recognized by two major national associations: the American Library Association (ALA) and the American Association of School Librarians (AASL).
AASL recently named Valenza the recipient of its Distinguished Service Award, which "recognizes an individual member of the library profession who has, over a significant period of time, made an outstanding national contribution to school librarianship and school library development" according to their website. A colleague of Valenza's began the nomination process for this award with a letter to AASL outlining her accomplishments and by gathering evidence from prominent others in the school library field regarding her significant efforts. She received this award on June 22 in Washington, D.C. at ALA's Annual Conference.
Participating on the ALA Council will give Valenza the opportunity to "learn, grow, and participate in libraries on a national scale," she said. Valenza was asked to run for a seat on the council by a former AASL president. The process included preparing a statement about her vision for ALA's future. All ALA members are invited to vote on Council candidates and those with the  greatest number of membership votes are appointed.
Valenza's career includes work in special, public and school libraries. As a member of ALA Council, the organization's governing body, high on Valenza's list of concerns is equity in terms of access and experience, especially for young people.  She is also concerned about how libraries across ALA Divisions might collaborate.
Valenza shared that libraries serving young people are connected in an ecosystem that functions as a kind of "three-legged stool." Public, school, and academic libraries all work together to prepare all young people for college, career and for engaged participation as citizens.  It is critical that all three partners continue to thrive. Right now, school libraries are at risk.
In her acceptance speech, Valenza recalled her first library position: "In 1976, my first job straight out of library school was leading a team of biomedical research scientists in creating the first online bibliography on carcinogens for Stanford University. It was a prototype for paradigm shift. I was 22. I was terrified. But I realized the power of technology to address life and death issues. Things that we now take for granted now were once brand new and that will always be the case.  It's our job to recognize when shift happens and play with better futures."
She also shared, "I have been fortunate to be at the right place at the right time with my eyes and my mind wide open to connections and to the translation of our practice and values. What fun it has been to explore with you new ways to lead and share and to build our online community of practice! From the powers of websites (my first created with students in 1996), to sharing in blogs, launching hashtags, embracing wikiness and slow and fast chats and webinars and open space conferences and powerful apps, as well as new ways to curate collections, engage learning and share stories and new knowledge, and to explore the power of our networks, especially when they are diverse and robust."
Valenza joined the SC&I faculty in 2014 where she feels honored to be able to prepare new library and information professionals for innovative practice and leadership in the varied communities they will serve.
When she isn't teaching at Rutgers, Valenza is working on her blog or keeping up her very active Twitter feed.
Follow and learn more about Valenza here: 
Twitter: https://twitter.com/joycevalenza
Facebook: https://www.facebook.com/joycevalenza
Blog: http://blogs.slj.com/neverendingsearch/
About Dr. V: http://about.me/jvalenza
For more information about the Department of Library and Information Science at the Rutgers School of Communication and Information (SC&I), click here.