Watch Alexa Hepburn's Interview as Part of the DARGchive Series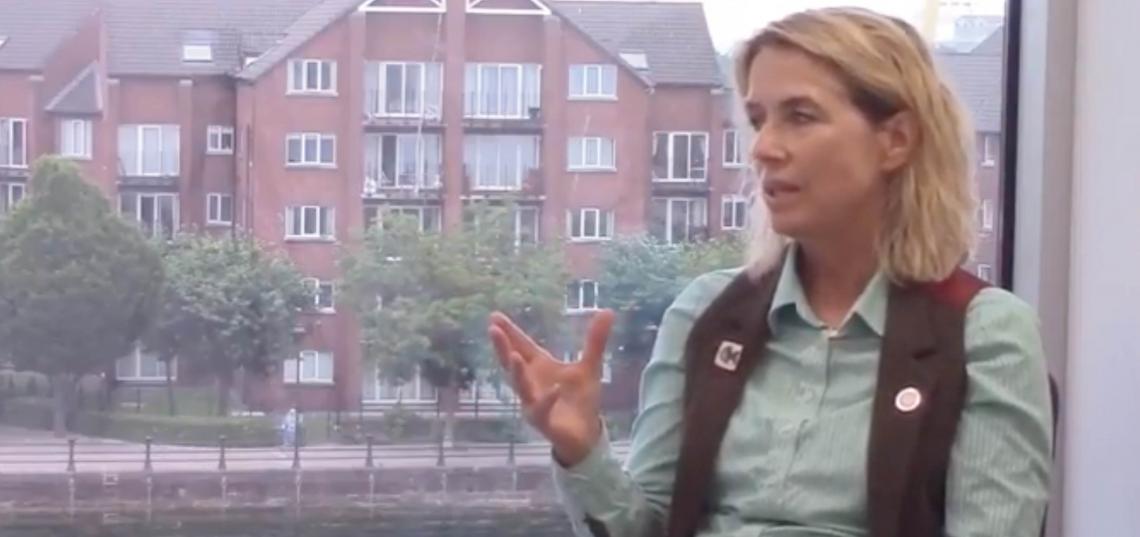 Research Professor Alexa Hepburn was interviewed at the International Pragmatics Association conference in Belfast as part of the DARGchive Series. The project, started by the Discourse and Rhetoric Group (DARG), began on November 30, 2016. The interviews are designed to capture insights from key past and current members of the group.
Her interview was split into two parts. In the first segment, Hepburn reflects on her beginnings in Conversation Analysis (CA) and Discursive Psychology (DP). She discusses her work with the National Society for the Prevention of Cruelty to Children (NSPCC), and her new co-authored book with Associate Professor Galina Bolden. In part two, she discusses recollections of the early days in DARG, early Ph.D. students, what she enjoys about being in SC&I, current projects, how to start a project that focuses on social interaction and her plans for the future.
DARG is a research group based in Loughborough's Department of Social Sciences. Participants meet weekly to discuss social interaction in various settings and contexts. They also host Conversation Analysis (CA) workshops and other events. Hepburn got involved in 1996 when she moved from Scotland to start working at Staffordshire University. This was just nine years after DARG was founded in 1987 with the help of Dean Jonathan Potter.
Hepburn is no longer directly involved in DARG, as Loughborough is an ocean away. However, SC&I provides many similar activities in the Rutgers University Conversation Analysis Lab (RUCAL). According to the website, "RUCAL faculty and students examine everyday communicative activities as they are captured in field recordings of naturally occurring interactions and study talk-in-interaction in both social as well and institutional settings."