Welcome to New SC&I Faculty and Staff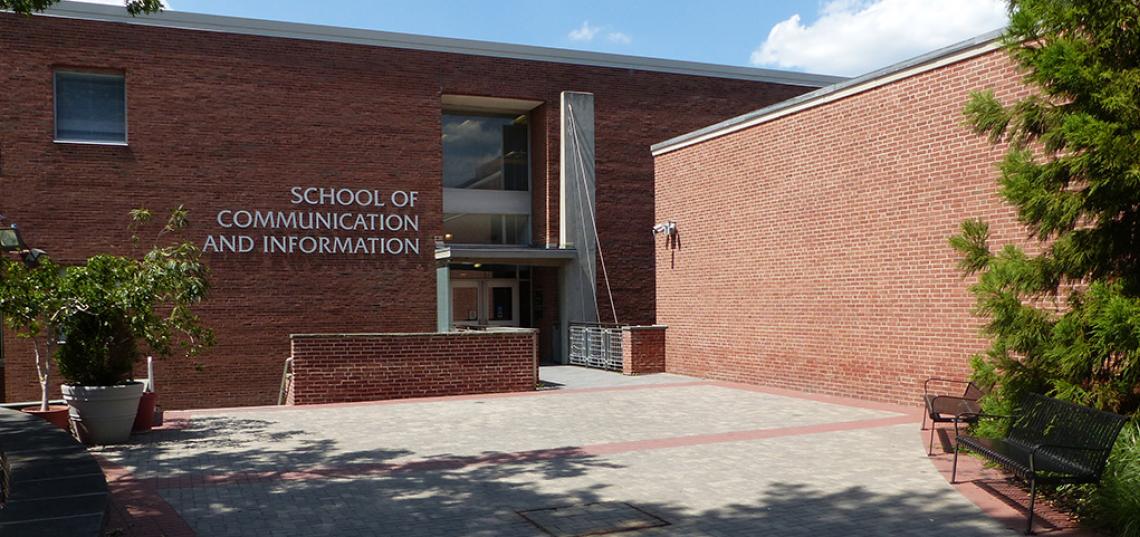 The School of Communication and Information (SC&I) is pleased to welcome a new group of faculty and staff, and congratulate staff members who have moved into new positions for the school. We look forward to a very exciting 2017-2018 academic year!
Welcome to New Faculty Members
Assistant Professor of Journalism and Media Studies Chenjerai Kumanyika
Kumanyika joins SC&I from Clemson University, where he was a faculty member in the Communication Studies Department. His research interests include popular culture, media studies, political economy of communications, cultural industries, international communication, music, and new media. Kumanyika earned his Ph.D. from The Pennsylvania State University.
Associate Professor of Communication Matthew Matsaganis
Matsaganis has most recently served as Associate Professor and Director of Undergraduate Studies in the Department of Communication at the University at Albany, State University of New York. Matsaganis says, "My research represents a systematic effort to locate communication in the burgeoning, multidisciplinary research on how the places people live in impact their lives, and to investigate two interrelated questions: (a) How do the places where individuals bodily experience the conditions of everyday life—i.e., their residential communities—shape communication and how are they shaped by communication? And (b) how does communication—conceptualized as the foundational social process through which people, organizations, institutions, and communities organize and make sense of their activities—mediate the impact of place on individuals' lives, including, their self-identity, their level of civic engagement, and their physical and mental well-being?" Matsaganis earned his Ph.D. at the University of Southern California.
Assistant Professor of Journalism and Media Studies Caitlin Petre
Caitlin Petre examines the social and material implications of an increasingly data-saturated world, with particular attention to the relationship between digital technologies, expertise, and media industries. Using field research methods, she analyzes how new sources of quantitative data interact with long-established approaches to cultural production and the management of media workers. Most recently Petre was a Post-Doctoral Associate at the Information Society Project at Yale University. Petre earned her Ph.D. from New York University.
Teaching Instructor in Library and Information Science Suchinthi Fernando
Suchinthi Fernando teaches graduate students of the Master of Information degree course and undergraduate students of the Information Technology and Informatics degree course. She obtained her doctoral and master's degrees from Nagaoka University of Technology, Japan, and her bachelor's degree from University of Moratuwa. Her research interests lie in the field of information security.
Teaching Instructor in Library and Information Science GoUn Kim
GoUn Kim is currently teaching "Application of Research in Information Technology" and "Retrieving and Evaluating Electronic Information" in the ITI program at Rutgers University. Her research interests are rooted in the assertion that academic librarians make important contributions to society by providing students with the knowledge to learn how to become information literate as the definition of an 'educated person' continues to evolve.
Welcome to SC&I's New Staff Members (Since Summer 2017)
Administrative Coordinator Fran Corcione
Assistant Dean for Development Rob Eccles
Budget Analyst Omari Williams
Congratulations to Staff with New Positions at SC&I
Program Coordinator for PDS Maryanne Surowiec
Program Coordinator for the Master's Programs Margo Weber