We're Following SC&I Grad Alanna Doherty… So are 61,000 Others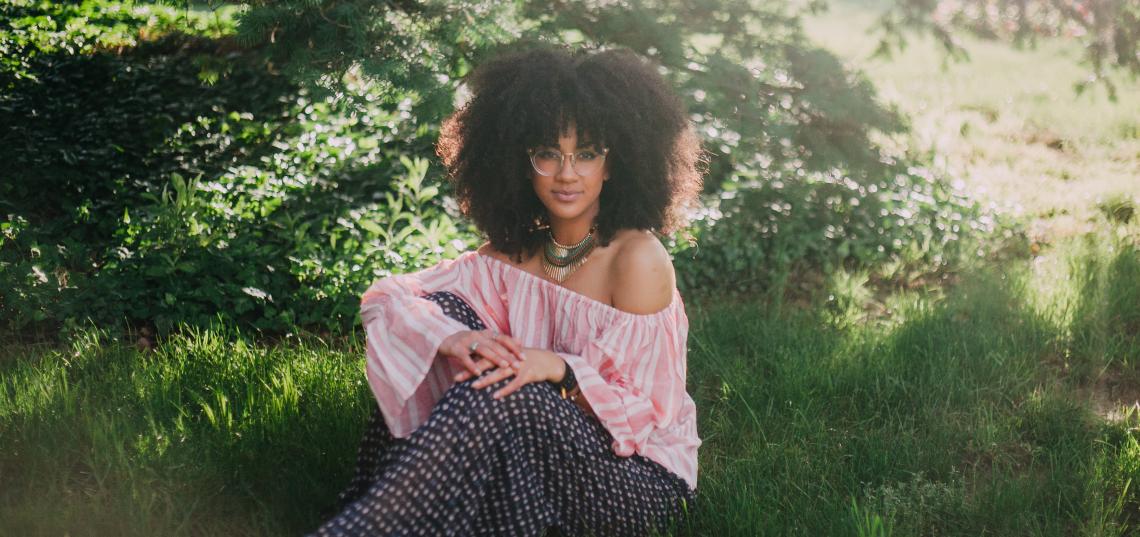 We recently spoke with Alanna Doherty, a 2017 School of Communication and Information graduate, on her rising Instagram presence (61,000 followers and counting) that focuses on fashion. Majoring in Journalism and Media Studies with a minor in Digital Communication, Information and Media, Alanna is successfully using the strategies she learned at SC&I which is resulting in a very impressive social media following.
Q: When did your love of fashion start?
A: It started at an extremely young age! My mother has always been quite fashionable so her love was passed on to me when I would watch her get ready to go out. When I was 14, I started modeling in Barbados and that was where I was further exposed to the fashion industry, and had the opportunity to play dress up professionally!
Q: What inspired you to create a social media presence around fashion?
A: After modeling for a few years, I began to feel the pressure of the many socially constructed ideals of beauty. I was told many times, directly and indirectly, that I needed to lose weight and that flourished into an unhealthy relationship with my body. During my recovery process, I wanted to find a way to continue to pursue my interest in fashion, without sacrificing my health. And that is how my blog, Alanna Nicole x, came about.
Q: Congratulations on your Instagram following! What type of marketing strategy did you create to obtain this number?
A: Thank you!! To be honest, I only started thinking about marketing strategies at the end of last year after a year of trial and error with my blog. During this year I experimented, so to speak, with posting various Instagram posts to see what gained the most traction. However, from the beginning of my blogging journey I made an important note to myself so that I wouldn't post content just for the satisfaction of my followers. I wanted to be as authentic as possible, and that is how my following grew. I slowly realized that photos focusing on my hair were gaining more traffic than those focused on fashion, so I made sure that I had a good mix of hair photos along with the fashion ones.
The Instagram business page has been a massive help in my marketing strategies! I have been able to use to tool effectively and can see exactly what my follower trends are. Towards the end of last year I also put a list of hashtags together to put under each of my posts, in order to have my photos reach a broader audience.
Now that I have finished school, my plan is to create more content for the blog and focus on a more effective marketing strategy for my blog.
Q: What are your favorite social media trends, and what trends do you think will attract followers in the near future?
A: I love that we now have the opportunity to purchase items directly from Instagram. With one of the new story updates, if I wanted to highlight a certain item or product that I knew my followers were interested in, I could add a link that they could access, just by swiping up. Like I mentioned before, the new business feature on my Instagram is amazing and has helped to attract new followers by presenting me with data that illustrates what my current followers now are interested in.
Q: Please name 3 specific things you learned from your program at SC&I that helped you launch your social media marketing strategy.
A: Dr. Mary Chayko's class on Disruptive Technology and Innovation was instrumental in my desire to make a career utilizing social media. She taught us, using Clayton Christensen's theory on disruptive innovation as a framework, that social media, when used strategically has great potential to aid and propel a successful career.
In thinking about my social media strategy, the SC&I program outlined the value in pinpointing my specific audience to target. With there being such a large amount of information on social media platforms, it was vital for me to target a niche market and not deviate too far from that.
Lastly, Dr. Chayko and many other professors noted the importance of distinguishing whether you want to use social media platforms for social/ personal use, professional use or both. They stressed that there is a fine line between being authentic and editing yourself to be presentable to an audience. Therefore, when I decided to shift my personal social media account into my professional account, I made certain to stay true to myself but also cater to my audience.
Q: Which SC&I faculty members inspired/encouraged you the most over the last four years? How?
A: Well if you couldn't tell before from my last answer, definitely Dr. Chayko! She has been absolutely incredible to me and has directly influenced my success. She and Professor Karyn Collins were my two advisors for my Interdisciplinary Honors Thesis, titled Propelling the Fast-Fashion Revolution, during my final year. Professor Collins taught the first Fashion Writing course in the JMS department, after I pleaded with the faculty to bring fashion to Rutgers! During that class I was exposed to her wealth of knowledge on the fashion industry and immediately thought of her when deciding on my advisors for the thesis. Without their guidance and faith in my writing, time management and research abilities, there would have been no way that my thesis would have been as successful as it was.
Q: What are your post-graduation plans?
A: Ah! It's unbelievable that my post-graduation plans are a reality now. TIME IS FLYING! This summer I will continue to work at Hidden Grounds Espresso Bar on Easton Avenue. Then in October I will begin my year off adventure, beginning in South Africa and then to multiple other countries. Nothing is set in stone yet so I don't want to jinx it by saying something now! But, you can keep up to date with my travels on my social media accounts. After the year I will be attending graduate school (I'm also not sure which one yet). Of course, during all of this, I will continue to develop my blog.
Q: What advice do you have for graduates who want to launch a career in social media marketing?
A: The one thing that I will always say, no matter what field you want to go in through social media, is to remain authentic. I have come across quite a few people who are excited by the chance to filter and edit themselves through a certain lens on social media but forget that to succeed on social media, you need to make real life, and sometimes in-person, connections as well. By placing importance and value on being authentic, you will always feel great about how you market yourself. This also applies to people who want to do social media marketing for other brands. Staying to the brand that you are working for is key.
Q: Do you have any advice for incoming freshman?
A: Take advantage of all that Rutgers has to offer! Being a freshman here can be quite overwhelming but I always tell people to take comfort in the fact if you aren't exactly sure what you want to do, Rutgers is an amazing place to help you find your way. Since we have such a massive student body here, Rutgers caters to an incredible amount of people. Also, make connections!!! And I don't mean with only friends but professors, too. You never know what opportunity might arise from an amazing bond.
Photo credit: Maria Alba