Why I Support SC&I: Ina Brown-Woodson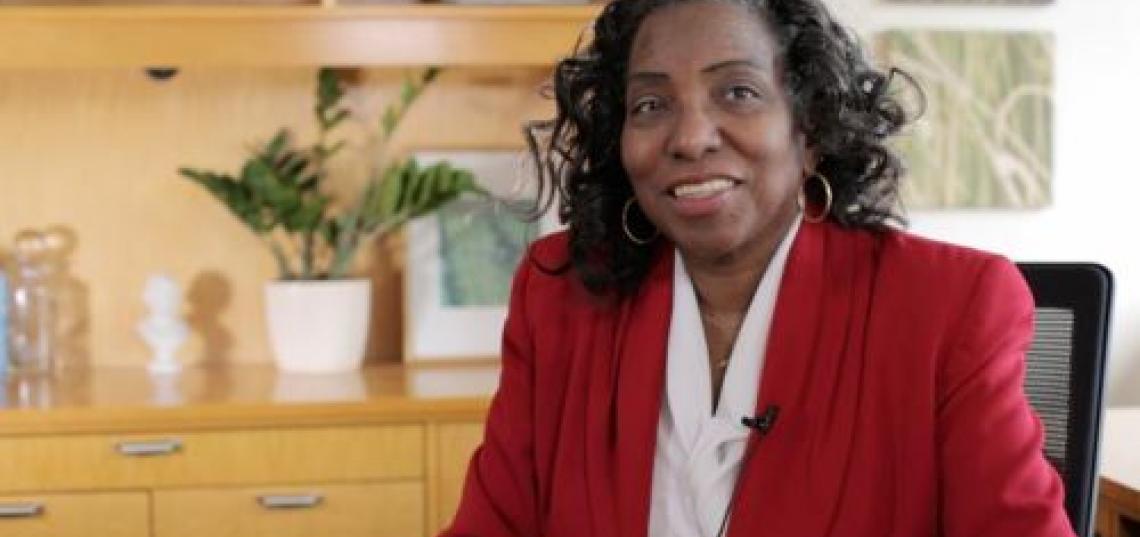 Welcome to the first installment of our newest feature: Why I Support SC&I. As you know, gifts to SC&I support our students, drive research discoveries, and bring ideas to life. Interestingly, there are almost as many reasons why our donors choose to support Rutgers as there are donors, and we want to share these inspirational stories with you.
We are proud to introduce you to Ina Brown-Woodson, Ph.D. Ina attended Rutgers School of Communication, Information, and Library Studies (now the Rutgers School of Communication and Information) in the early 1970s, earning her master's degree in 1973 and returning to complete her doctorate in 1982. Speaking of her education, she said, "Rutgers is an institution that has provided me and many others with a basis of knowledge that will take us anywhere and everywhere. The courses that I took here expanded my mind way beyond my imagination. Every step of the way, I had somebody here that supported me no matter what. I'm so grateful for that."
Ina established the Douglas N. Woodson Sr. Endowed Scholarship in memory of her loving husband, a successful, self-made businessman who passed away in December 2016. Ina describes Douglas as a man of integrity and values who had motivation and determination. In a video interview, Ina Brown-Woodson Ph.D. Presents the Douglas N. Woodson Sr. Endowed Scholarship, she shares her views on the importance of graduate education, students today, and why she decided to create this scholarship.
Reflecting on the importance of being a donor and sharing her admiration for how today's students embrace technology, she said, "When I received money to help me get through school, it gave me the sense of you're important, so you have to help other people be important when the time comes. Being here, getting an education is important and it will help you move forward to the rest of your life. I'm hoping that with a little contribution to the till it will help some students move our whole lives forward."
To join Ina and our other donors in opening doors and bringing new ideas to life, visit SC&I Giving or call Rob Eccles. Share your story and support our students—a gift of any size can make an enormous difference.