Why We Support SC&I: Steve and Cynde Magidson
50 Years of Supporting Rutgers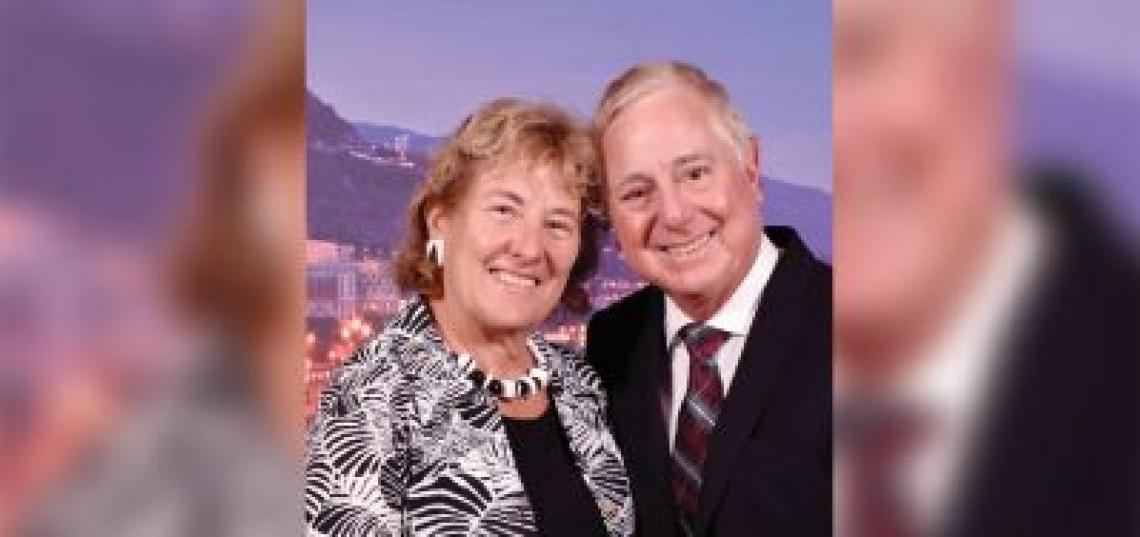 Welcome to the next installment of our donor spotlight feature: Why Support SC&I. Gifts to SC&I support our students, drive research discoveries and bring ideas to life. We hope you enjoy reading these inspirational stories.
In this issue, we'd like you to meet a very special couple who have deep Rutgers roots and are longtime SC&I supporters: Steve and Cynde Magidson. Steve attended Rutgers College and earned his bachelor's degree in journalism in 1970. Cynde attended Douglass College and graduated with a degree in psychology. A few weeks into her freshman year, Cynde met Steve, a junior, at her first Douglass mixer. The date was Friday, September 13, 1968, and they consider this their luckiest of days. Inseparable ever since, they were married three years later at Voorhees Chapel and commenced a satisfying life as a 24/7 couple.
Steve's interest in computer technology and communication led him to enjoy a very successful career as a high-tech executive. Cynde, who worked alongside Steve for more than half of their careers, was an incredibly skilled programmer. Reflecting on the importance of communication, Steve said, "No matter what field you're in, if you learn to communicate well verbally and in writing, you'll be a step ahead." (Here at SC&I, we concur.)
Since moving to the West Coast in the early 1970s, the Magidsons have been loyal and active Rutgers supporters. Together, they agreed on the importance of giving back. "From the time you start earning a living, put money away so that you can give to whatever floats your boat," said Steve. "Make philanthropy part of your DNA."
Taking their own advice, they established the Steven and Cynthia Magidson Scholarship in 2006. Awarded to full-time undergraduate students who have declared Communication as their major and have at least a 3.0 GPA, there have been 23 beneficiaries of this scholarship since its inception. This year's scholarship recipient, Samantha Brancato, noted, "I am honored to have been chosen as the recipient of the Magidson scholarship. This scholarship has helped lift some of the weight of student loans from me, and I am thankful to have my hard work in the Communication major recognized. Thanks to this monetary award, I am able to focus more deeply on my studies and on teaching my First-Year Interest Group Seminar on Communication. I am hopeful that I can impact these students enough so that one day they may receive a scholarship like this as well! Thank you, Steve and Cynthia, from the bottom of my heart, for choosing me as the recipient of your scholarship."
Additionally, the Magidsons support other student-specific programs, including the Hugh N. Boyd Journalism Diversity Workshop, nine-day intensive journalism and digital media training program designed to inspire a diverse group of talented high school students to pursue careers in journalism.
In Steve's convocation shout-out to the SC&I class of 2020, he leaves the graduates with these words of wisdom: "As you continue down life's road to success, remember to give back to those who come after you, and of course, go RU!"
To join the Magidsons and our other donors in opening doors and bringing new ideas to life, visit SC&I Giving or call Rob Eccles. Share your story and support our students—a gift of any size can make an enormous difference.