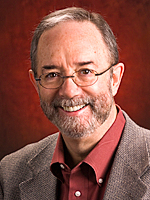 Daniel O.

O'Connor
Professor Emeritus of Library and Information Science
FAX:
EMAIL:
Daniel O. O'Connor has his MSLS and Ph.D. from Syracuse University and he is an Associate Professor in the Department of Library and Information Science at Rutgers where he teaches research methods in the undergraduate, masters and doctoral programs at the School of Communication & Information. At the graduate level he has also taught courses in Data Analytics, Evaluation of Library and Information Services and Systems, Financial Management, Cataloging and Classification, Collection Development and Management, and Information Sources in Science and Technology.
His dissertation dealt with library catalog design. He has served as an elected member of the Council of the American Library Association (ALA), chaired ALA's Education Committee, chaired its Committee on Research and Statistics, and served as a member of ALA's Committee on Accreditation.
At Rutgers, Dan O'Connor is the past-chair of the New Brunswick Faculty Council which includes all academic departments in central campuses. He has served as Co-Chair of the University Senate Budget Committee and as Chair of the New Brunswick Faculty Council Personnel Committee. Dan has served on over 40 dissertation committees at Rutgers and several dissertation committees at other universities.
O'Connor is the current President of the New Jersey State Conference of the American Association of University Professors, representing over 7,500 faculty and professional staff at 12 higher education institutions. He has held consulting positions with the New York Public Library and the Metropolitan Museum of Art.  He was recently the conference co-chair for the Association for Library and Information Science Education and he is currently a member of the editorial board of the Journal of Information Science Theory and Practice.
---
Education
Syracuse University
Ph.D.