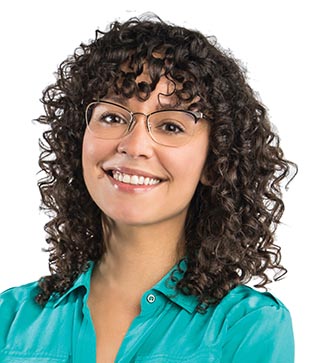 Yonaira

Rivera
Assistant Professor of Communication
Office:

Annex B 154

PHONE:
EMAIL:

WEB LINKS:
Yonaira Rivera's scholarship focuses on reducing health inequities and improving the well-being of Latinx and underserved communities through health communication initiatives. Her work uses qualitatively-driven, mixed methods and community-based participatory research to study social media health misinformation, cancer control and prevention, and disaster relief. She conducts research in English and Spanish.
---
Education
Johns Hopkins School of Public Health
PhD , Social & Behavioral Sciences
Emory University
MPH, Behavioral Sciences & Health Education
Rutgers University
BS, Biotechnology
---
Research
Addressing health inequities and improving the health of underserved populations have always been at the forefront of Yonaira's work. Her research explores the role of social media as a health communication tool that educates and empowers Latinx audiences. Rivera focuses on effective, theory-driven health communication to understand how engagement with health (mis)information on social media can impact health decisions, as well as how social media can be used to communicate with and mobilize communities before, during and after disasters.
Rivera's line of work in cancer control and prevention explores how Latinxs engage with and act upon cancer (mis)information they encounter on social media platforms (e.g. Facebook, WhatsApp). Her research suggests that cultural values and other cultural connectors (e.g., language and country of origin) play a salient role in how message factors and source factors influence engagement with cancer (mis)information among Latinxs, as well as in how they assess the credibility of such (mis)information and choose to act upon it. She developed the social media content and context (SoCo) elicitation method as mixed methods approach to surpass the constraints of assessing engagement with health information by only using social media metrics such as likes, comments, or shares. This approach allows for a better representation of how individuals engage with health (mis)information in reality, and how these interactions influence health behaviors.
As a native Puerto Rican, Rivera is committed to the long-term recovery of Puerto Rican communities affected by Hurricane María. She co-founded Puerto Rico Stands and has worked alongside local community leaders to provided them transferable skills and tools to build on their strengths and empower them to create a more resilient community. Her research agenda furthers this work by exploring the role social media platforms play in coordinating and facilitating disaster relief communication efforts.
---
Centers, Labs, Working Groups, and Clusters
---
Funded Projects
Exploring cancer messaging engagement among Latino adults age 40-75 on Facebook. National Cancer Institute – Ruth L. Kirschstein National Research Service Award Individual Predoctoral Fellowship (1 F31 CA224615-01A1). Direct annual costs: $44,524. (2018-2020)
Exploring cancer messaging engagement among Latino adults age 40-75 on Facebook. National Cancer Institute – Center for Reducing Cancer Health Disparities GMaP Region 1 Research Project Support Program (3 P30 CA177558-05S3). Direct costs: $9,259. (2018-2019)
Grassroots and Community Partnerships to Achieve Health Equity in Puerto Rico after Hurricane María: Community Needs Assessment and Capacity Building in Sector Maná by Puerto Rico Stands. Bloomberg American Health Initiative – Johns Hopkins University (Ex-SE-02-19006). Direct costs: $10,000. (2018-2019)           
---
Selected Publications
Rivera, Y.M. (2020). Exploring cancer prevention and screening information engagement on Facebook among U.S. Latinos. [Doctoral dissertation, Johns Hopkins University]. ProQuest Dissertations Publishing.
DiStefano, M. J., Rivera, Y. M., Thrul, J., & Ali, J. (2019). Promoting justice in locating and tracking research participants through social media. American Journal of Bioethics, 19(6), 71-73. DOI 10.1080/15265161.2019.1602187
Rivera, Y. M. (2018). Reducing Cancer Health Disparities among U.S. Latinos: A Freireian Approach. International Journal of Human Rights in Healthcare, 11(5), 368-379. DIO: 10.1108/IJHRH-02-2018-0021
Rivera, Y. M. & Clegg-Smith, K. (2018). Energy Balance-Based Strategies to Reduce Consequences of Prostate Cancer: How to Communicate with Men. In N. A. Berger & E. Platz (Eds.), Energy Balance and Prostate Cancer, Vol. 14 (167-181). New York, NY: Springer.
Rivera, Y. M., Vélez, H., Canales, J., Jiménez, J. C., Moreno, L., Torres, J., Vadaparampil, S., Muñoz-Antonia, T., & Quinn, G. P. (2015). When a Common Language Is Not Enough: Transcreating Cancer 101 for Communities in Puerto Rico. Journal of Cancer Education, 1-8. DOI 10.1007/s13187-015-0912-2.
---
Awards & Recognitions
Doctoral Distinguished Research Award, Johns Hopkins Bloomberg School of Public Health, 2019
Ruth L. Kirschstein National Research Service Award, National Institutes of Health, 2018-2020
Ruth L. Kirschstein National Cancer Institute Predoctoral Fellowship, 2015-2018
Best Poster Presentation Award at the 2014 International Cancer Education Conference: Building
Global Bridges, Providing Quality Cancer Education, 2014
Emory University's Office of Community and Diversity 2010 "We are Emory!" 100 Community Builders, 2009
---
Additional Resources
---
Research Keywords