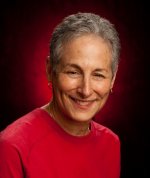 Nancy Carol

Kranich
Teaching Professor
FAX:
EMAIL:
Nancy Kranich teaches at the Rutgers University School of Communication and Information and conducts special projects for the Rutgers University Libraries. She served as President of the American Library Association in 2000-2001, focusing on the role of libraries in democracies. A tireless champion of the public's information rights, Kranich has spoken out against censorship, filtering, privatization, and other attempts to limit public access to vital information. While President, Kranich led ALA's Children's Internet Protection Act (CIPA) lawsuit against the government and she attended both the District and Supreme Court hearings. She also authored Smart Voting Starts @ your library. Prior to her Presidency, she spearheaded ALA's freedom of information and Internet filtering advocacy initiatives, formed the Coalition on Government Information, and established the James Madison Awards honoring champions of the public's right to know. She has testified several times before Congress, attended annual legislative days at the state and national levels, and participated in White House briefings on a number of issues.
Kranich has chaired and served on a number of ALA committees that deal with information policy and intellectual freedom issues, including the Committee on Legislation, the Legislation Assembly, the Committee on Legislation Copyright Subcommittee, the Committee on Legislation Telecommunications Subcommittee, and the Intellectual Freedom Committee (IFC). She is currently a trustee of the ALA Leroy C. Merritt Humanitarian Fund and has previously served as a trustee of the Freedom to Read Foundation. In addition, Kranich founded and chairs the ALA Center for Civic Life Advisory Committee and the Libraries Foster Community Engagement Membership Initiative Group, and was a member of the core planning and implementation teams for the ALA/Harwood Institute for Public Innovation Libraries Transforming Communities initiative, and serves as an advisor to the Libraries Transform Communities Models for Change program. While chair of the IFC, she led the Association's efforts to oppose several provisions of the USA PATRIOT Act and promote privacy. In that role, she launched the ALA Privacy Tool Kit and revised the Libraries and the Internet Tool Kit. She also chaired the IFC's Subcommittee on Media Diversity, which published Fostering Media Diversity in Libraries: Strategies and Actions. She is the 2015 recipient of ALA's Ken Haycock Award for the promotion of librarianship and was named in 2016 to the Freedom to Read Foundation Roll of Honor.
Much of Kranich's library career was based at New York University, where, as Associate Dean of Libraries, she managed NYU's libraries, press, and media services. She also worked in public libraries in Bridgeport and Windsor, CT, and Madison, WI. After retiring from NYU, Kranich authored: The Information Commons: A Public Policy Report as a Senior Research Fellow at the Free Expression Policy Project in New York. Prior to moving to New Jersey, Kranich lived and worked for several years as a civic librarian in State College, PA, fostering civic engagement, consulting with libraries and policy organizations, serving on the public library board, and lecturing at Penn State, UW-Milwaukee (online), Long Island University, and other universities. At Rutgers University, Kranich splits her time between teaching Library and Information Science and working as Special Projects Librarian. Her teaching was recognized in 2015 by the Rutgers University Department of Library and Information Science for her Distinguished Achievement as a Part-Time Lecturer.
Kranich has appeared on the Today Show, the C-Span Washington Journal, Bill Moyers' NOW and National Public Radio. She has conducted hundreds of presentations and media interviews and written extensively on such topics as information policy, civic engagement, scholarly communication, censorship, democracy and advocacy. Her notable publications include: "Libraries: Reuniting the Divided States of America," Library Quarterly: Information, Community, Policy (2017); "Mind the Gap: Connecting Academic Libraries and Campus Communities," NEA Yearbook of Higher Education (2017); "Libraries and Strong Democracy: Moving from an Informed to a Participatory Citizenry," Indiana Libraries (2013); "Can the First Amendment Coexist with Civility? Response to 'What Is the Role of Law in Promoting Civility? What Are Its Limits?'" Insights on Law and Society (American Bar Association 2013); "The Conversation Continues @ your library," with Carlton Sears, American Libraries (March/April 2012); "What's Daddy's Roommate Doing in Wasilla?" The Nation (2008); "Countering Enclosure: Reclaiming the Knowledge Commons. Understanding Knowledge as a Commons: From Theory to Practice," in Hess and Ostrom (eds). Understanding Knowledge as a Commons: From Theory to Practice (2006); "Libraries as Universal Service Providers," Benton Foundation Universal Service Project (2007); "The Promise of Academic Libraries Transforming Campus Communities," with Megan Lotts and Gene Springs, College and Research Libraries News (2014); "Libraries and Civic Engagement," The Library and Book Trade Annual (2012); "Academic Libraries as Hubs for Deliberative Democracy," Journal of Public Deliberation (2010); Libraries and Democracy: The Cornerstones of Liberty, ALA (2001); "The Impact of the USA PATRIOT Act on Free Expression," and "Update," Free Expression Policy Project (2003); and "Civic Partnerships: The Role of Libraries in Promoting Civic Engagement" (2005).
Kranich is Treasurer of the National Security Archive in Washington and judges Project Censored's Most Underreported Stories of the Year. She has worked internationally to advance libraries and democracy in Eastern Europe and to promote universal service and information commons in France, China, Mexico and Taiwan. In 2011, she helped plan and lead the workshop, Beyond Books: News, Literacy and Democracy for America's Libraries, which asked what's possible when you bring together journalists and librarians. An active proponent of dialogue and deliberation, she works with the Kettering Foundation on numerous initiatives, including serving on the board of the Foundation's National Issues Forum Institute (NIFI); convening the Russia-U.S. Library Dialogue: Building Strong Communities: The Civic Role of Libraries in the 21st Century; engaging in the Dartmouth Conference dialogue between distinguished Russian and U.S. private citizens; participating in the Libraries and the Public: Returning to Democratic Roots learning exchange, and chairing the NIFI local affiliate in State College, PA.
---
Education
New York University
M.S., Public Administration
University of Wisconsin--Madison
M.A. , Library Science
University of Wisconsin--Madison
B.A., Anthropology