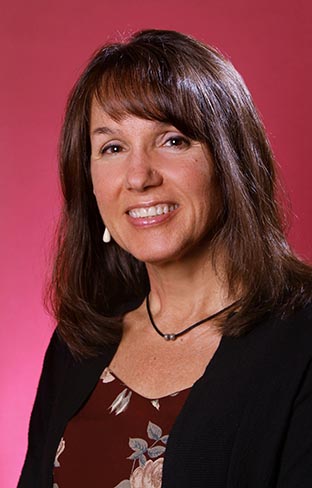 Regina

Marchi
Associate Professor of Journalism and Media Studies
OFFICE:

CI 104

PHONE:

FAX:
EMAIL:

OFFICE HOURS:
Regina Marchi studies alternative forms of political communication and civic engagement, focusing on populations historically marginalized from official politics and news media due to their race, class, immigration status, gender or age. She has traveled extensively throughout North, Central, and South America, Europe, Asia, and Africa observing a wide variety of cultural rituals and media practices. She has spoken nationally and internationally at scholarly conferences and museums, and has been interviewed by National Public Radio and other media outlets. Prior to life in academia, she worked as a journalist in the U.S. and Central America and as a community organizer regarding health and environmental justice issues.  She is an affiliated faculty member in the Department of Latino and Caribbean Studies and the Center for Race and Ethnicity.
---
Education
University of California San Diego
Ph.D., Communication
San Francisco State University
M.A., English Literature
Bates College
B.A., English Literature and Rhetoric
---
Research
Regina Marchi's research focuses on the intersections of media, culture, and politics. She is particularly interested in how traditionally disenfranchised communities, be they economically, linguistically, racially, ethnically, or politically marginalized, have been portrayed in the mainstream media over the decades and how these groups have utilized media to advocate for civil rights and fuller democratic participation.  She has also written on community radio and social media. 
Professor Marchi's latest book "Young People and the Future of News: Social Media and the Rise of Connective Journalism" (Cambridge University Press: 2017) is co-authored with Lynn Schofield Clark and introduces the concept of "connective journalism." This refers to the social media practices through which youth share stories, links, photos, videos and other "artifacts of engagement" that are precursors to civic participation. As youth share such artifacts to express their personal experiences, perspectives and feelings on public issues, they create emotional engagement with current political events, hailing like-minded others into counterpublics that are capable of collective and connective action. Marchi's first book, "Day of the Dead in the USA: The Migration and Transformation of a Cultural Phenomenon," examines the ways in which Chicano and other Latino artists and activists have used public art, collective ritual, and other alternative forms of media to express cultural identity, create community, and advocate for political rights.
---
Centers, Labs, Working Groups, and Clusters
---
Selected Publications
---
Awards & Recognitions
2018 James W. Carey Award for Media Research, Couch Center for Social and Internet Research
2018 Nancy Baym Top Book Award, Association of Internet Researchers                                                        
2018 Distinguished Achievement in Research Award, Department of Journalism and Media Studies, Rutgers           
2018  Visiting Scholar, University of Venice Ca' Foscari, Venice, Italy                                   
2016 George Washington Medal of Honor for Public Communication                                                                              
2015 Latin American Research Award, Association for Educators in Journalism and Mass Communication
2010 National James W. Carey Award for Media Research, Carl Couch Center for Internet and Social Media
2010 International Latino Book Award for Best History/Political Book Day of the Dead in the USA:         
2010 Rutgers University Faculty Leadership in Diversity Award, Office of the President, Rutgers University
2010  Distinguished Achievement in Research Award, Department of Journalism and Media Studies
2009  Marsico Visiting Scholar, Estlow International Center for Journalism and New Media, University of Denver
2009  Visiting Fellow, Global Seminar on Religion, Media and Culture, University of Ghana, Legon                     
2009 Distinguished Achievement in Research Award, Department of Journalism and Media Studies 
2008 Distinguished Achievement in Teaching Award, Department of Journalism and Media Studies    
---
Research Keywords
---
Other