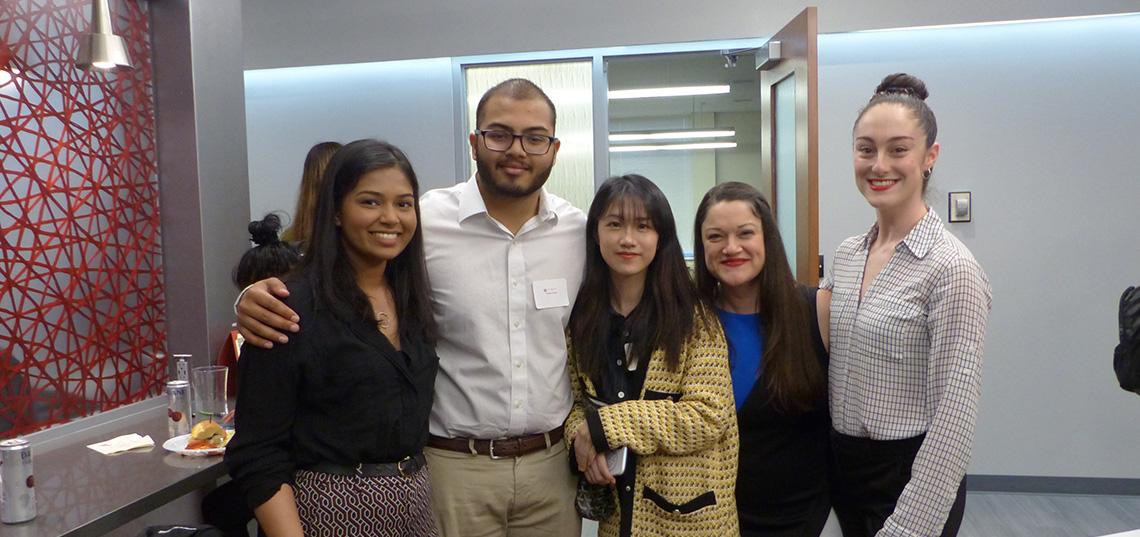 2019 Public Speaking Contest Attracts Largest Group of Participants Since 2013
48 students competed in SC&I's annual contest, which is the highest number of participants since 2013.
On April 12, 2019, SC&I held its annual Public Speaking competition. This year's competition followed the theme "RU Speaking," and gave the 67 registered students the opportunity to show what they have learned in the SC&I course "Public Speaking."
The event this year was co-coordinated by Erin Christie, Undergraduate Internship Coordinator for SC&I and Teaching Instructor of Communication, and Nikolaos Linardopoulos, Public Speaking Course Coordinator and Assistant Teaching Professor of Communication.
"It was so exciting to see so many students involved in the contest this year! With the number registered the highest since 2013, the competition was lively and well attended." Christie said about  this years' competition pool.
As in previous years, the judges of the contest consisted of instructors from the SC&I Public Speaking course and was open to students who were enrolled or had previously taken the course.
The contestants competed in two preliminary rounds presenting the same speech. Of the 67 registered, 48 spoke and six made it to the final round. Speakers were judged both on the content of their speeches, and delivery. Speeches were also to include two oral citations and remain under seven minutes long.
This year's contestants spoke about a wide variety of subjects. Topics ranged from vocal percussion, to addiction, to the criminal justice system. Christie's hope is that through participating in the competition, students "start to see that speaking publicly is a needed skill for success, but that it can also be a great amount of fun."
The prizes this year included tuition remission of between $100-$750, and $20 gift cards for the fifth and sixth place finalists.
Winners chosen by the final round panel:
-First Place: Evan Mangone
-Second Place: Ariel Staffin (Audience vote winner)
-Third Place: Sunzida Ahmed
-Fourth Place: Giurankit Singh
-Fifth Place: Roshan Shelley
-Sixth Place: Mohammed Abu
Christie believes no matter what professional fields students pursue after college, public speaking is a vital skill to have. "If a student learns to develop thoughts into clear and effective words, their ability to make effective and convincing arguments is increased. In turn, they are more successful in whatever field they ultimately pursue."
The Public Speaking Contest was co-sponsored by the RPSO (Rutgers Public Speaking Organization), of which Christie is the faculty advisor.
For more information about the Rutgers School of Communication and Information (SC&I)'s  Department of Communication, click here.
To view the videos of the six finalists, click here.