Annual Public Speaking Contest Offers Students Venue for Creative Dialogue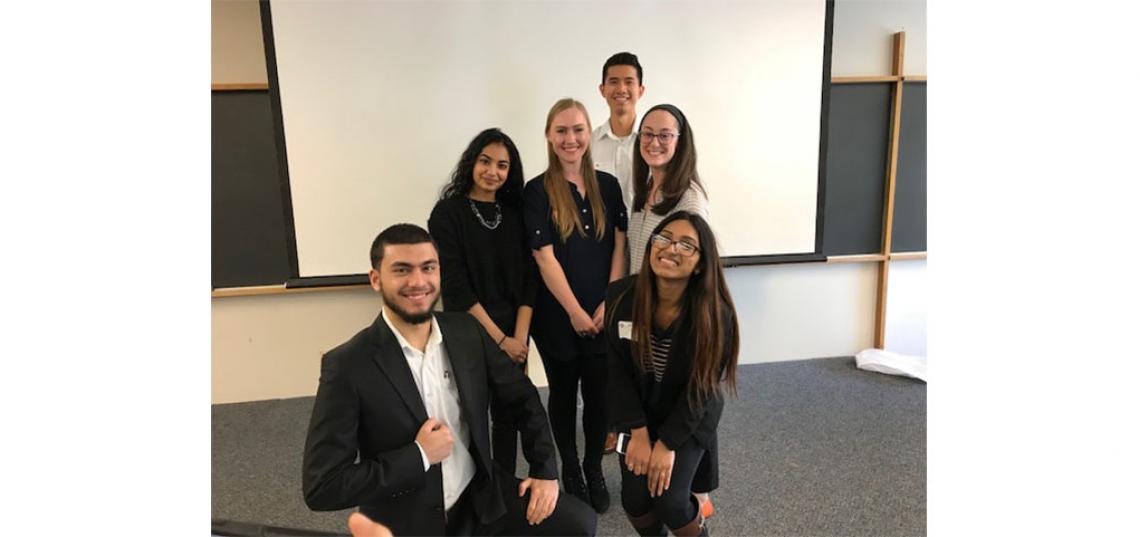 SC&I students from a variety of different academic majors 'spoke up' by participating in the annual Public Speaking Contest held on April 6, 2018 at the School of Communication and Information (SC&I). This year, the contest's theme was outspokenness with the slogan 'speak up.'
The annual contest offers students who have taken or are enrolled in the SC&I Public Speaking course (380) the chance to showcase the skills they have learned in class, said Chair of the Department of Communication and Professor of Communication Craig Scott.
"This annual competition provides a wonderful opportunity for students to show off what they've learned in their public speaking class—and also a chance to continue enhancing those skills by taking part in this event," Scott said.
The contest was co-organized by Public Speaking Course Coordinator and Assistant Teaching Professor of Communication Nikolaos Linardopoulos and Director of Debate for the Rutgers University Public Speaking Association and the Rutgers University Debate Union and Instructor Matthew Maddex.
During the contest, students faced two preliminary rounds, where they each presented their speech twice to two different sets of judging panels and competitors. If they were successful, students then moved on to a final round where winners were decided by one panel of judges.
Speakers were judged on three elements: content, delivery and effectiveness. Speeches were required to include at least two oral citations and remain under seven minutes long.
The co-organizers explained that the Public Speaking Contest is more than just a competition, it is an event that encourages students to develop important communication skills,
In the wake of much controversy within the United States, Linardopoulos and Maddex believe this is an important time for young people to cultivate their public speaking skills, and stress the importance of public speaking experience for students.
"Public speaking and oral communication skills are some of the most important qualifications sought by employers," Linardopoulos said.
According to Maddex, the class Public Speaking at SC&I teaches not only how to appear as an effective communicator though body language, but also how to actually be an effective communicator by successfully addressing issues that matter.
"My focus when I teach public speaking," Maddex said, "is not just teaching how to stand and use your body when you're presenting, but more so how are you addressing an issue. Too often we see politicians or people in leadership who have a big voice, can say things that are very charismatic. But are they actually presenting information that is necessary or are they just speaking 'bigly'?"
Winners chosen by the final round panel:
1st place = Ibrahim Salman
2nd place = Leah Wasserman
3rd place = Peyton Wagner
4th place = Eric Jiang
5th place = Malisa Ray
6th place = Nainika Paul
Audience vote winners:
Ibrahim Salman and Eric Jiang