Associate Professor Marya Doerfel Promoted to Professor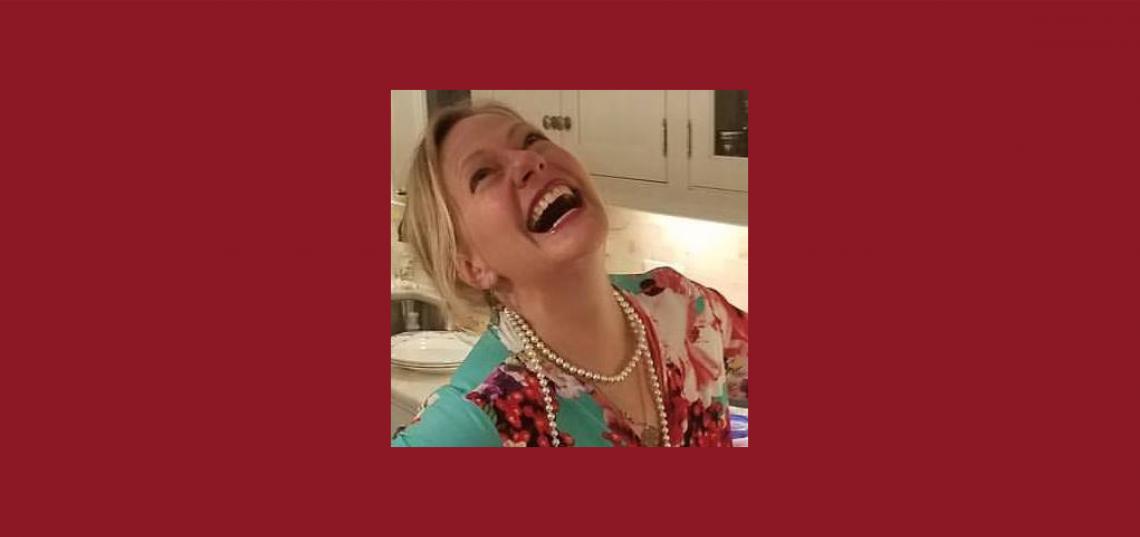 The School of Communication and Information is proud to celebrate the promotion of Associate Professor Marya L. Doerfel  to Professor in the Department of Communication, effective July 1, 2017.
Doerfel joined the SC&I faculty in 2000 as an Assistant Professor, having served as Assistant Professor in the Department of Communication Studies at the University of North Carolina at Charlotte for three years. In 2006 Doerfel was promoted to Associate Professor at SC&I.
Dean Jonathan Potter said, "Marya Doerfel is an exceptional scholar whose research is both highly innovative, interdisciplinary and fearless. Her work on community resilience after crises has been based in challenging environments such as Afghanistan, and has thrown light on issues that are likely to become increasingly pressing in coming years as we manage the global consequences of war and global warming. She has radically redefined thinking in her field."
Doerfel's research interests include organizational communication, social networks, resilience, civil society, disaster, and social and semantic network analysis. Her work, as she describes on the SC&I website, "focuses on community resilience with a particular interest in disruptions that impact inter-organizational relationships and their broader community networks. She considers the way social network relationships among organizations in their local communities impact and are impacted by changes in their environment, other organizations, their constituents, and their relational contexts."
Dedicated to teaching, Doerfel wrote, "I value the intersection of theory and practice for future communication professionals. Through my teaching, I hope students develop thoughtful, critical, engaged and responsible orientations towards work and life. Within the context of a professional school at a research university, I develop courses and foster a culture of advising that facilitate students' abilities to recognize organizing and communicating processes as the social forces that can be both transformative and constraining in shaping relationships."
Doerfel's service to SC&I, Rutgers and the broader community has been extensive. Explaining her commitment to serve, Doerfel wrote, "I view service as a collective enterprise and my commitment and work towards my communities is driven by an interest in striking a balance between evolving with how our future as academics changes in response to broader societal changes but also to be strategic about the role of the academy in society."
A few of Doerfel's contributions to SC&I include the following. In September 2014, she was a guest panelist for the SC&I Ph.D. program's first year Communication, Information, and Media Pro Seminar (194:601). In October 2013, she was a panelist for the SC&I Ph.D. program colloquium titled "Communication, Networks, and Organizing Processes." From 2012-present, she has served as Co-Director of the Rutgers Network Science Lab (RU NetSC&I Lab). http://netsci.rutgers.edu/.
Doerfel is also one of several SC&I faculty members participating in The Social Media & Society Cluster which is, according to its webpage, "a transdisciplinary unit within Rutgers School of Communication and Information that supports research extending across the boundaries of the i-School, communication, and media studies programs within the school."
From 2005-2007, Doerfel was Co-Director of SC&I's Master's in Communication and Information (MCIS) program (now named Master in Communication and Media). From 2006-2007, she served as Interim Coordinator for the communication processes area of the Ph.D. program, and New Faculty Mentor for Professor Laurie K. Lewis. During the 2015-2016 year, she served as New Faculty Mentor for Assistant Professor Katherine Ognyanova.
Doerfel has also advised many of SC&I's graduate and undergraduate students, providing direction as an advisor of the Master of Philosophy Thesis and undergraduate capstone theses. She has also served on several committees such as the Doctoral Committee.
Dedicated to serving Rutgers beyond SC&I, a few of Doerfel's most recent contributions to the university include serving, from 2013-present, on the Rutgers New Brunswick Faculty Council and the Student Affairs Sub Committee of the Rutgers New Brunswick Faculty Council. During the fall semesters of 2014, 2015, and 2016, Doerfel also taught one seminar plus co-taught two others with Assistant Professor Matthew Weber, the Byrne seminar titled "Social Networking and Society."