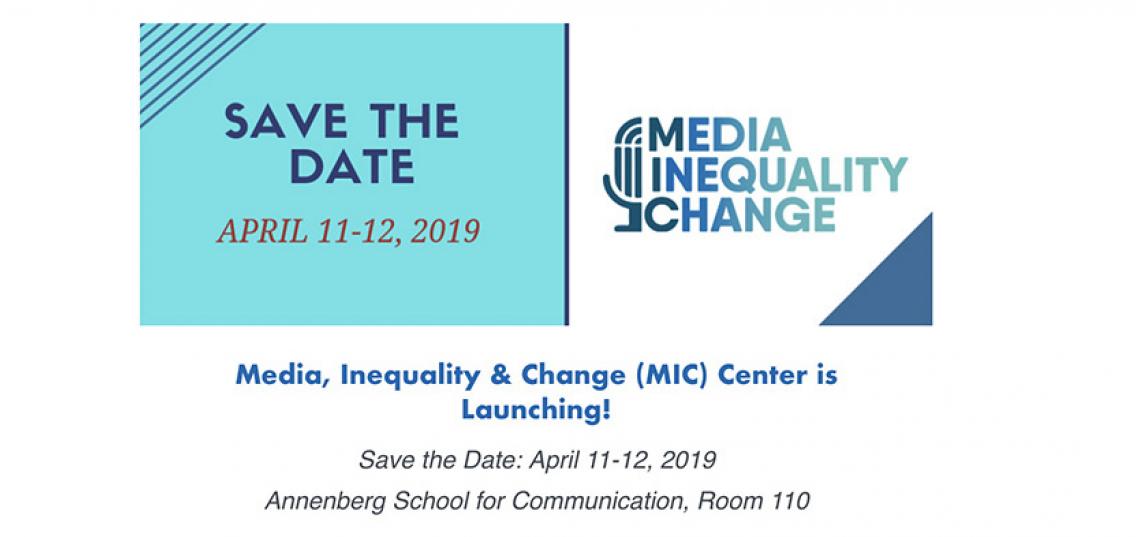 Awarded a Lenfest Grant, Wolfson Spearheads the Community Journalist Exchange in Philadelphia
Awarded funding from the Lenfest Institute for Journalism, SC&I's Associate Professor Todd Wolfson is working to launch the Community Journalist Exchange – a collaboration between public advocates and journalists in Philadelphia to ensure community voices
Seeking to "uplift the voices of community members in Philadelphia," the Media, Inequality and Change Center (MIC) and partners will use a newly awarded $25,000 grant from the Lenfest Institute for Journalism to create a collaboration between prominent public advocates and journalists in Philadelphia. Named the Community Journalist Exchange (CIE): Bridging the Divide – it is the first collaboration of its kind intended and designed to be lasting and ongoing.
MIC, newly established, is co-directed by SC&I's Associate Professor of Journalism and Media Studies Todd Wolfson as well as Associate Professor Victor Pickard at the University of Pennsylvania. MIC is a collaboration between the two universities, and received  one of six grants Lenfest awarded as part of its Philadelphia News Ecosystem Collaboration.
MIC has partnered with the Media Mobilizing Project (MMP) and the Philadelphia Inquirer Opinion Section to use the grant funds to create and manage CIE.
Wolfson, who spearheaded the project, wrote the grant, and has played the driving role, said,  "For so long, journalists, elected officials, and corporations have determined what issues matter and how we understand those issues. This project aims to bring new voices into the conversation. The public advocates come from across the political spectrum and they have different ideas and opinions, but regardless of their bias, community voices need to be lifted up and heard, in Philadelphia."
Through CJE, journalists and advocates in Philadelphia will have a dialogue around the most critical issues facing Philadelphia in advance of the city's municipal elections on May 21, 2019. The advocates will speak to vital community issues including public education, poverty, housing, criminal justice, climate change, and health and harm reduction. Wolfson explained, "While we are still developing our plans, some of the groups we plan to reach out to as part of the ecosystem of advocates include 215 People's Alliance, Decarcerate PA - The Coalition to End Death By Incarceration (CADBI), the Philadelphia Coalition of Affordable Communities, Pennsylvania Poor People's Campaign, Pennsylvania Domestic Workers Alliance, JUNTOS and VIETLEAD.
The three partners in CJE will each make a critical contribution. "MIC will run the program and determine its overarching vision and goals, MMP will lead a process of finding community advocates, and the Philadelphia inquirer will bring in the journalists. Ultimately, CJE plans to bring in additional journalistic outlets," Wolfson said. In the future, he said, other SC&I faculty and possibly students will be involved with CJE as well.
CJE will launch the initial introductions, meetings and discussions between Philadelphia's public advocates and journalists by first hosting private events. While these initial events will be closed, CJE will later host a public candidates forum, Wolfson explained.
"Stories reaching the public through the Philadelphia media will be written by both the advocates and the journalists," Wolfson said. "Through the Lenfest grant the CJE has a stipend to compensate the advocates for writing editorials. Advocates who have never written editorials before will receive support from the Opinion editors at the Philadelphia Inquirer."
Moving forward, CJE aims to ensure that the Philadelphia media seek out public advocates in the city for information and quotes for news stories, in order for a greater number and range of issues and voices to be shared with the public. Ultimately, Wolfson said, CJE has a goal of establishing a database of public advocates for journalists, to enable them to more easily find community experts on specific issues.
"This is not the first time this kind of collaboration has been attempted," Wolfson said. "Free Press developed a similar project in New Jersey and the Center for Public Interest Journalism held forums with advocates and journalists in Philadelphia. We were a part of these forerunners, and we studied how both of these groups work."
For more information about MIC, and to rsvp to the conference marking MIC's official launch on April 11, 2019, click here.
In the Media
University of Pennsylvania Hospital's Medical Health News: MIC: Ecosystem Collaboration Grant