Congratulations on Completing Your MCIS Capstone and Degree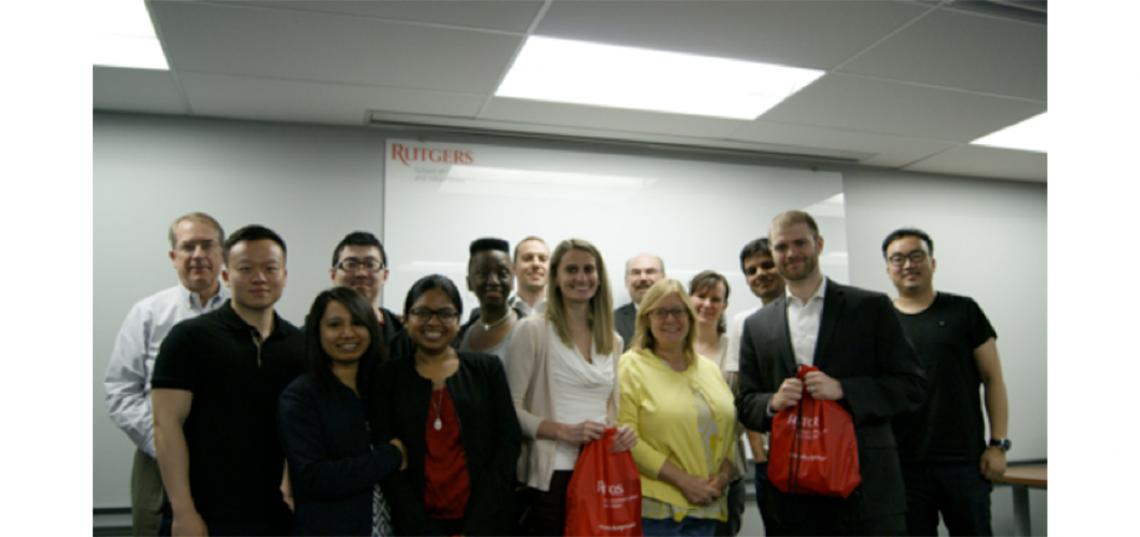 Nothing beats knowing that the journey one has started is coming to a successful end. Only 8.9 percent of Americans hold a master's degree, and now three of our Master of Communication and Information (MCIS) (now known as Master of Communication and Media (MCM) students can add their names to this list, as they presented their last presentations on May 3, 2017.
Carl Bauss III presented "Digitally Immersed: The Evolution of Content Distribution and Advertising"; Allyson Bontempo presented "Conflict between Women with Endometriosis and their Physicians: A Review of Women's Experiences and their Appraisals of Invalidating Messages"; and Hilarina Casie Chitty presented "Engaging the Giant Within: A Review of Internal Corporate Social Responsibility Communication and Employee Engagement."
If you've ever had a chance to attend one of these capstone presentations, you would know how much work and effort goes into these projects. Students work throughout their last semester developing their topics, doing research and writing a capstone that captures the theoretical work they have been learning since they entered the program.
It was great having students come out to hear their fellow colleagues speak about their work and enjoy a time of engaged learning on topics they would normally not have experience with. We want to encourage these students as they head to graduation and start on a new journey after our program.
Congratulations and good luck!
For more information about the MCM Program, click here.
To attend the online or on campus MCM information Sessions on May 16, click here, or June 14, click here.