David Greenberg Elected to the Society of American Historians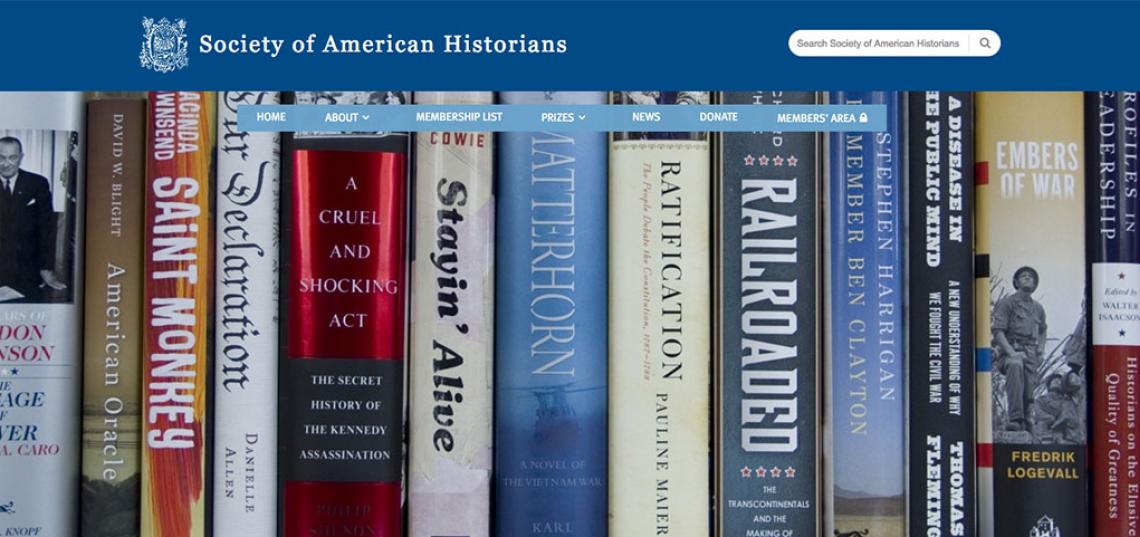 David Greenberg, professor of journalism and media studies at the Rutgers School of Communication and Information and professor of history at the School of Arts and Sciences, has been elected a member of the  Society of American Historians. Members are chosen, according to the organization's rules, "in recognition of the literary and scholarly distinction" of their historical writing. Greenberg's election comes following several awards for his most recent book "Republic of Spin: An Inside History of the American Presidency" (2016).
"This is a wonderful honor, and especially gratifying because it's always mattered a lot to me that my scholarly work be accessible and even perhaps enjoyable to read," Greenberg said. "The Society of American Historians is an organization that cares about making historical writing literary as well as scholarly."
During the 2016-2017 presidential election, Greenberg was often sought out by the media for insights into the ways the candidates managed their images and their campaigns. He was quoted in The New York Times, The Wall Street Journal, and The Washington Post, among others, and he also writes commentary about politics and public affairs, most often for Politico, where he is a contributing editor.
In addition to the "Republic of Spin," he is also the author of "Nixon's Shadow: The History of an Image" (2003) and "Calvin Coolidge" (2006) and contributes to scholarly journals and collections.
The Society of American Historians is an invitation-only society comprising the nation's leading historians of literary and scholarly distinction in historical writing. The Society was founded in 1939 by the historian and journalist Allan Nevins to promote literary excellence in the writing or presentation of history. Among the current fellows are scholars, journalists, independent historians, essayists, biographers, novelists, filmmakers, curators, and poets whose work deals with American history. Among the members are Robert Caro, Philip Roth, Doris Kearns Goodwin, Taylor Branch, Joan Didion, and Rick Burns.
Other current Rutgers University faculty members in the Society include Jackson Lears, Louis Masur, Mia Bay, Ann Fabian, James Goodman, Steven Lawson, Nancy Hewitt, Douglas Greenberg, and Deborah Gray White.