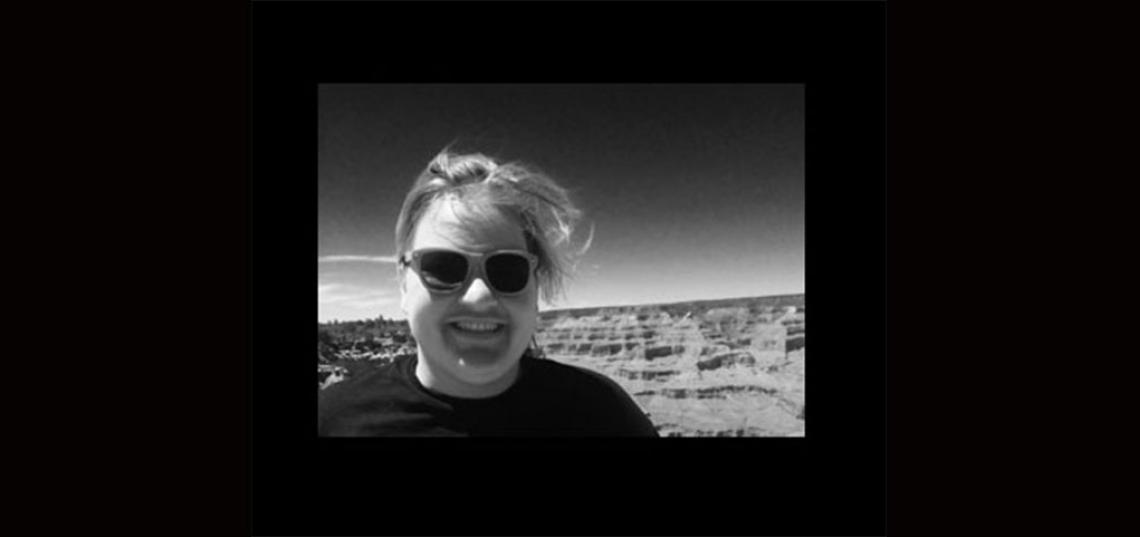 IBM Researcher's Visit to SC&I Inspires MI Student
Christine Wolf, Ph.D.'s visit to SC&I, to speak in a class taught by Assistant Professor Charles Senteio, once again convinced Master of Information student Cheyenne Riehl that she made the right program choice.
By Cheyenne Riehl (MI, expected Fall 2020) 
On April 3rd, Dr. Christine Wolf, a research staff member at IBM Research from the beautifully sunny San Jose, California, presented "Configuring Explainability": Empirical Investigations into Everyday Encounters with Machine Learning" at a Ph.D. Colloquium here at the School of Communication and Information (SC&I). Her work focuses on the design and integration of intelligent systems into organizational work practices and draws upon information systems (IS), computer-supportive cooperative work (CSCW), and organizational studies.
Later that day, Dr. Wolf gave a guest lecture in my Management Principles in Information Organizations class (MI 570), taught by SC&I's Assistant Professor of Library and Information Sciences Charles Senteio. Dr. Wolf integrated her research on artificial intelligence bias into our topic that week, Talent Management.
It was an unusual night for me, as I was running late, and I was so embarrassed at the thought of disrupting a guest lecturer, one whom I was very interested in listening to. I thankfully made it with time to spare and as I walked up to SC&I's main building, I actually ran into none other than Dr. Wolf and Dr. Senteio. Dr. Senteio introduced Dr. Wolf, I have to admit  that, in that moment, I was pretty thankful for this unexpected meeting given my stressful, hour long drive from Toms River, NJ.
When I first arrived to the Master of Information program this past January, I was worried I was going to be lost in a sea of aspiring professionals with similar resumes. I had just graduated in December, 2019 from Rutgers in the School of Arts and Sciences for my undergraduate degree, but my department was so small that I was able get to know all of my professors and I knew most of the folks who attended the events that the department hosted. I really thought I would be just another face in the crowd of this huge graduate degree program. Dr. Senteio introducing me to Dr. Wolf at this impromptu meeting is an example of how the professors in the MI program completely quelled that anxiety shortly after I started.  Even before I've completed my first semester, I felt at home in this program which is larger than what I was accustomed to. On our walk up to the classroom, I was able to ask Dr. Wolf about her Ph.D. research, her work in AI at IBM and some small talk about where she lives in California while Dr. Senteio seeded the conversation with thoughtful remarks and information. She explained that her doctoral work focused on the development and adoption of data analytics from an organizational perspective and continued with the lovely time she was having at Rutgers, even with gloomy weather we were having. For the first time in my academic career, I didn't feel like I was just a student being lectured to by incredibly impressive professionals, but as a person having an intelligent and engaging conversation.
Shortly after, we made it up to the classroom where I took my seat and Dr. Wolf began her lecture. I was already dazzled by our short conversation on the way to class with Dr. Wolf, but it was during her formal introduction that reassured me that I made the right choice in my program decision. She explained her path that led her to this role at IBM Research, which deeply resonated with me. She has earned an MS in Information, a JD, and a Ph.D. in Information and Computer Sciences from the University of California, Irvine. All of Dr. Wolf's various expertise reminded me that many professionals have diverse backgrounds and come from so many walks of life, so my Bachelor's degree in Science in Evolutionary Anthropology was not as far-fetched as I feared it would be in my journey to becoming a librarian.
The content we covered that week was talent management. Dr. Wolf blended the course topics with her own research, specifically AI bias, which connected to our course material concerning bias in hiring. She went on to explain the issues with the potential problem of AI bias, while covering two instances where bias can arise. She elaborated with delving in to the stages of both the development process and deployment process, while giving real world examples in both cases and sparking much discussion amongst my peers. After class, I emailed Dr. Wolf to probe further what she hoped to communicate and what she enjoyed most about our class. She responded that she had wished to "communicate a high-level introduction to artificial intelligence (AI) and its possible applications in different management decision-making contexts." Thinking back to the group conversation in class, which lasted well over an hour, she surely accomplished this goal, lecturing and engaging us with the problems of "bias in training data" and the "bias in the impact of optimization measures." Dr. Wolf continued in her email that she really enjoyed those discussions with us as we shared and applied her lecture to different examples where AI bias might impact our "everyday lives, ranging from sharing economy, social media, search engines, etc.", and finishing off with how she also enjoyed "the collegial and friendly atmosphere of the class and how students engaged each other in respectful and interested debate."
It was truly an awesome experience having Dr. Wolf visit our class. Her visit showcased just one of the opportunities that the SC&I faculty facilitate to enrich our experience and to learn from industry professionals during our time as graduate students in the MI program in SC&I. I no longer fear not having a personal and genuine experience from a large department, given this opportunity and the other opportunities SC&I provides throughout the school year. I can't wait to see what the next few semesters have in store for me and who else I am going to have the pleasure of meeting.
For more information about the Master of Information program at the Rutgers School of Communication and Information (SC&I), click here.