Jeffrey Lane Weighs in on Cell Phone Data Use in Carpenter v. United States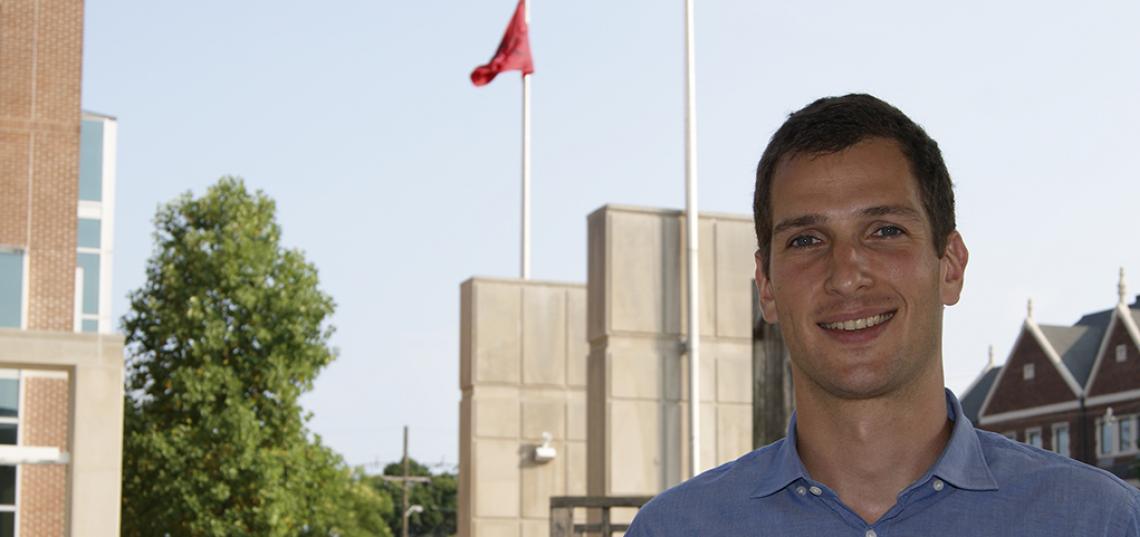 The impacts of new technologies on the functioning of our society and the just treatment of individuals are unfolding in unexpected ways that are impacting all segments of American society, but not necessarily in equal or equitable ways.
Assistant Professor of Communication Jeffrey Lane is on the forefront of research on these critically important issues, so when Data & Society, self-described as "a research institute focused on the social and cultural issues arising from data-centric technological development," sought experts to discuss Carpenter v. United States, it turned to Lane.
"Last month, Julia Ticona, on behalf of Data & Society, contacted me to discuss the state of cell phone research in relation to a pending Supreme Court case, Carpenter v. United States," Lane said. "Carpenter was convicted of armed robbery charges based on cell site location information that placed him near the robberies."
Lane was part of a collaborative effort with Data & Society and fourteen other scholars to file an amicus brief in Carpenter v. United States.
Lane explained he has not written about cell phone privacy but he teaches a class on these issues in his SC&I course titled Communication, Technology and Society. Lane has also written about the Fourth Amendment and "third party doctrine" as it pertains to social media access by police and prosecutors.
"Cell phone privacy also came up in my research with teenagers in Harlem," Lane said. "When some of the teens in my study were arrested, it seemed the police and assistant district attorney had nearly unchecked access to their cell phones—both the device itself and records."
As Lane explains, the case concerns the use of Carpenter's cell phone data. "The cell phone records showed the location of Carpenter's movements over the course of 127 days, and they were obtained during a warrantless search and seizure of Carpenter's cell phone records. The Fourth Amendment's 'third party doctrine' says that when people 'voluntarily convey' information to third parties they give up the expectation of privacy. When police get cell phone records from a third parties, Fourth Amendment rights do not attach.
"The argument made in the brief is that 'third party doctrine' should not apply to cell site location because research clearly shows that cell phones are a necessity in today's society and therefore not voluntary.
"I was one of signatories and I made a small contribution to the brief from my knowledge of the literature on mobile communication and inequality. The case outcome is pending.
"Given how important a cell phone is for the most basic aspects of social, family, and economic life, especially for poor people who rely more heavily on mobile communication and internet access than the rest of us, and given all the data contained or attached to one's phone, I think we can at least ask police to get a warrant to search phone records.
"I don't know what will happen in the Carpenter case—I'm very curious. I think this kind of involvement relates to our interests at SC&I with public scholarship and issues of inequality as it pertains to digital technology and beyond."
According to Lane's profile on SC&I's website, "Lane studies urban communication and social life, specifically adolescent street life in the digital age. Lane's research has informed a needs assessment and a strategic plan for juvenile gangs convened by New York's Center for Court Innovation. This is vitally important, because, as Lane notes, 'There's a question of which adults in the community get to kids in trouble first. In New York City, we have a social media unit within the police department focused on juvenile justice, but public school teachers are not permitted to have contact on social media with their students. The police are so far ahead of other constituencies in online intervention that they double sometimes as social service providers for at-risk teens and their families.'"
"'The Digital Street' is the title and subject of Lane's forthcoming book with Oxford University Press on the networked communication that brokers street life. The project draws on nearly five years of ethnographic research on- and offline in Harlem with a set of teenagers and the adults concerned about them. Lane's previous book, 'Under the Boards' (University of Nebraska Press) focuses on the production of race, masculinity, and popular culture in the basketball industry. Lane is currently a Junior Fellow of the Yale Urban Ethnography Project."
The case Carpenter v. United States is expected to be heard during the fall of 2017.