JMS Students Practice Working as Foreign Correspondents in Italy for Third Summer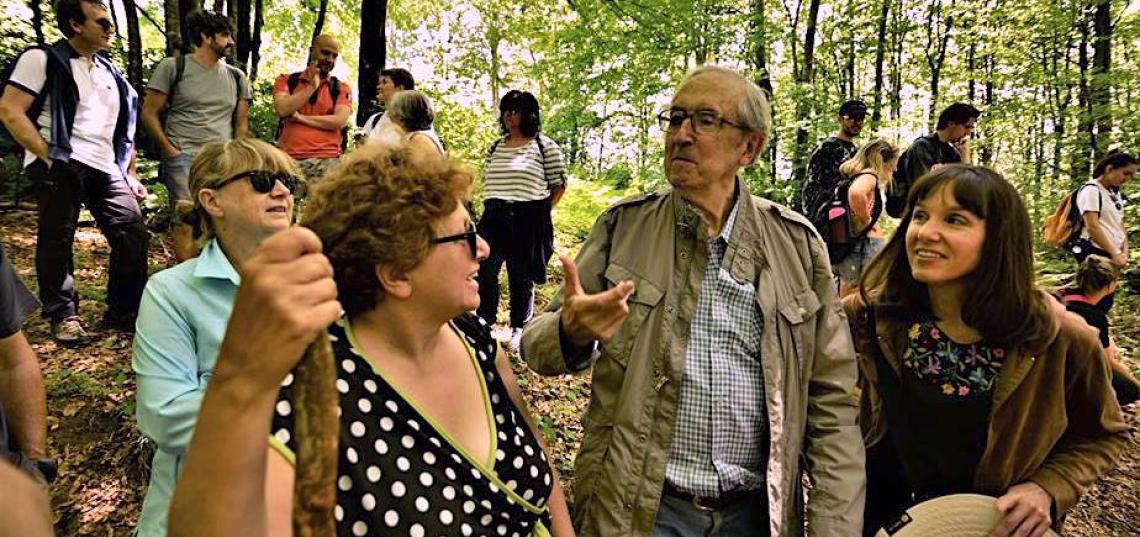 Journalism and Media Studies undergraduates will report on political and social affairs in Italy for the third summer in a row, during SC&I's summer 2019 "Global Journalism in Bologna, Italy" program.
"It's a privilege to help our globally-minded students learn to report on life in another society," said Assistant Professor of Professional Practice Mary D'Ambrosio, who will teach an international reporting class in Bologna this summer. In other summers, Associate Professor Regina Marchi teaches a course in travel writing.
In partnership with the University of Bologna's Department of Interpretation and Translation, Rutgers students report on Italian politics, culture and society.  Students have reported on the rise of the Italian right, on LGBT activism and on controversies over the city's prolific street art. They've also covered refugee issues, have profiled local personalities, and have written about the tradition of "aperitivo," a northern Italian version of happy hour.
The best student work is considered for publication in a dedicated program magazine; in Kairos, the JMS twice-yearly online magazine of top student work ; and in professional newspapers and magazines.
Students study basic Italian, international reporting or travel writing in the mornings, then in the afternoons team up with University of Bologna student interpreters, and fan out around the city, to research and conduct interviews. There are also convivial dinners, research trips to the nearby cities of Ravenna and Parma, and cultural events, such as concerts, bike tours and food walks.
In summer 2019, the program will run from June 7-June 22. Prospective students can learn more by following the program's Facebook page, and via the Twitter hashtag #RUglobaljournalists.
The program, which runs from two to four weeks, and confers three to six credits, is a feature of JMS' Global Media Specialization, a three-course specialization that offers JMS students an opportunity to learn about international media issues, to practice working as foreign correspondents and to develop their professional portfolios. The "Global Media Specialization" designation is then added to the student's undergraduate degree. While the "Global Journalism in Bologna, Italy" program is open to all JMS majors, students enrolled in the specialization receive priority consideration.
Photo Caption: Prof. D'Ambrosio (left) and Dr. Marchi (far right) interview amateur archeologist Cesar Agostini, during a research trip with students to Italy's Appennini Mountains. Agostini spent 30 years unearthing a mountain thoroughfare built by the Roman Army. Photo by Muhsin Ozdemir