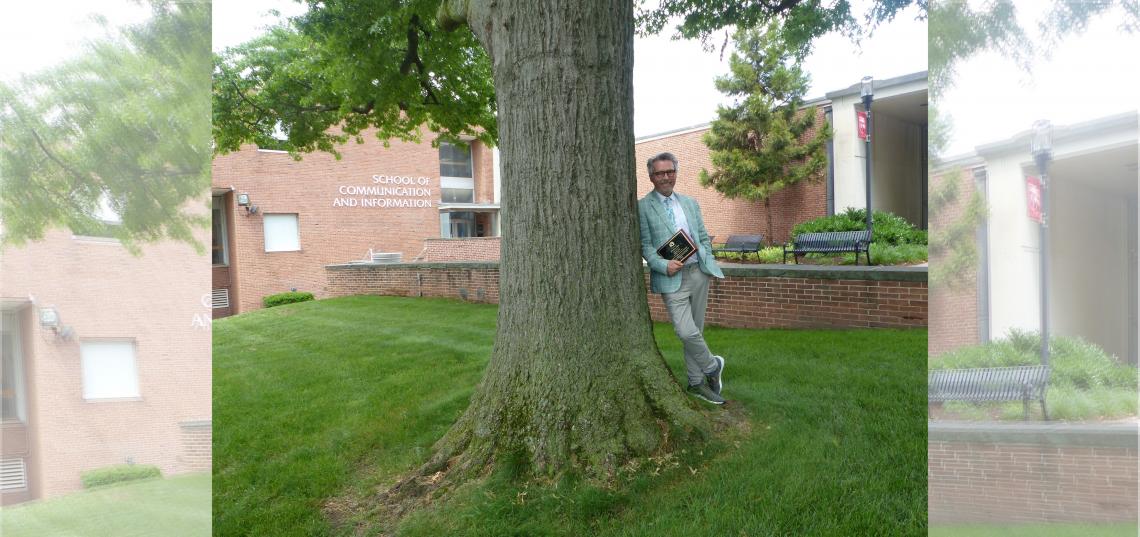 Jonathan Potter Named ICA Fellow
This fellowship honors SC&I's Dean Potter for the many and significant contributions he has made to the field of communication and his service to education.
Dean Jonathan Potter of the Rutgers School of Communication and Information has been named a Fellow of the International Communication Association. The announcement was made at the Annual ICA Conference held in Washington, DC from May 24-28, 2019.
According to the ICA, "Fellow status in the International Communication Association is primarily a recognition of distinguished scholarly contributions to the broad field of communication. The primary consideration for nomination to Fellow status is a documented record of scholarly achievement. Secondary consideration is given to such criteria as service to the International Communication Association and socially or professionally significant service to other publics such as business, government, education, etc."
"Jonathan Potter is an outstanding communication scholar with a long history of major contributions to the field," Karen Tracy, an ICA Fellow and professor emeritus in the department of communication at the University of Colorado-Boulder, who nominated Potter for this honor, said. "Eleven books, 92 independent articles in refereed academic journals, and 57 chapters in edited books speak for his productivity and wide acceptance by community of communication scholars worldwide. Potter's citation counts, as measured by Google Scholar, are wow-level numbers: Nearly 45,000 citations overall, 13,500+ since 2014, and an h-index of 77. All of this is to say that there are few communication scholars, even among those of us who are Fellows, who have as impressive a record."
Noting that his fellowship will further cement the important relationship between the ICA and SC&I, Potter said, "The International Communication Association brings together a number of disciplines and values that have been with me throughout my scholarly career.  It is therefore an enormous honor to be awarded an ICA fellowship."
Associate Dean for Programs Dafna Lemish, who became an ICA Fellow in 2010, said she was surprised that Dean Potter was not already named a Fellow a long time ago: "There is no question that Dean Potter is so deserving of this honor, as he has been able to balance a brilliant scholarship with academic administration career. I am so proud of our School that now has three ICA Fellows, as he joins Amy Jordan and myself, as it speaks to the excelling level of scholarship in SC&I. I am looking for more of our well-deserving scholars joining the list in due course!"
Speaking to the nature of Potter's work and its impact on critical global issues, Tracy said, "Professor Jonathan Potter's work represents communication scholarship at its best, whatever the topic he is addressing and studying. It is always theoretically sound, empirically substantiated, but also – this needs to be pointed out – practically and politically oriented. In other words, it really demonstrates how communication studies can be concretely relevant to address vital and urgent questions like, for instance, the role racism plays in our society, but also the prevention of cruelty to children or even the study of obesity."