The MCM opened my eyes to different types of careers
Kayla Jennings-Rivera, MCM '20, shares her experiences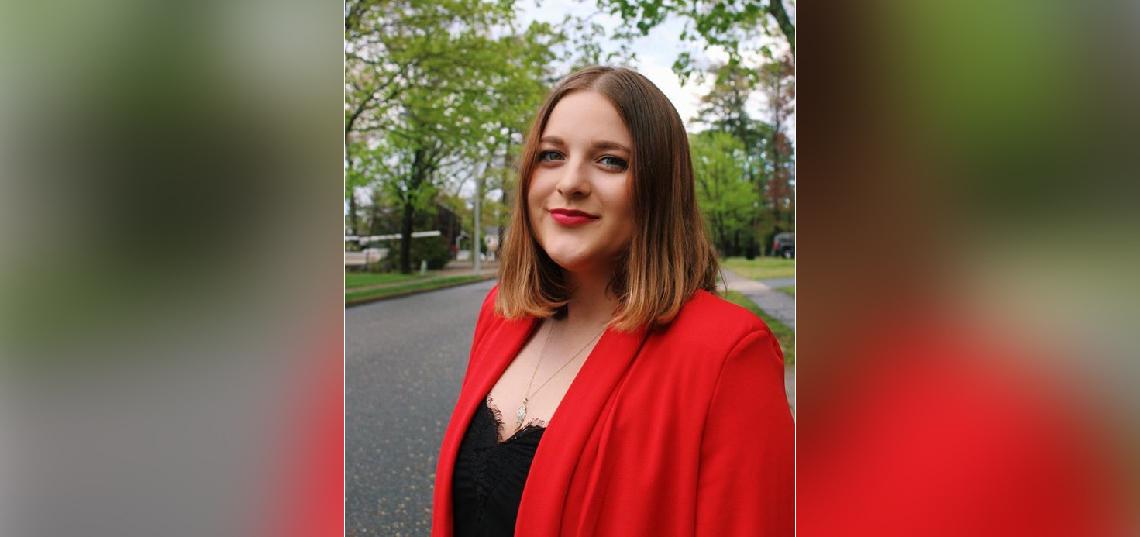 "The degree is one thing, but it's what you take away from the program that truly matters," says Kayla Jennings-Rivera, MCM'20. Read more about how the MCM program shaped her path.
What led you to pursue the MCM at SC&I?
I knew I wanted to continue my education as I started my last year at New York University (NYU). I was researching various programs but when I found the MCM program at SC&I, I knew it was the perfect fit. I was also impressed with how accessible Teaching Professor and Director of the MCM Program Richard Dool was as I asked questions and gathered more information. I needed a flexible program due to my work schedule and I was intrigued by the potential classes I could take; the online offerings sealed the deal.
What drew you to the digital media and public relations specializations?
The specializations were an attractive offering of the program and helped me stay on track with my studies. When I started, I made a list of the different specializations and highlighted the classes I wanted to take. I studied film/TV production at NYU so I had the idea that digital media would complement my BFA. My public relations specialization came later in my studies after learning more about the topic and evaluating that it was right for me.
You completed the program through online courses—how did that work for you?
I took fall, winter, and summer courses online and wouldn't have been able to graduate without this option. I live in Ocean County, NJ, and I worked full-time in New York City during the program–my 90-minute bus commute gave me the time to focus on my work. I found that I gained the most out of the classes that required the most work. I preferred the classes where the professor posted a video each week about the upcoming week's studies. I believe you get what you give from online classes. I traded the student-life aspect of being a Rutgers student for the convenience of being able to work full-time.
"The specializations were an attractive offering of the program and helped me stay on track with my studies."
Describe your current career path and how the MCM major prepared you.
I began working for NBCUniversal after graduating from NYU in 2018. I started the MCM program with the mindset that what I would learn would help my personal growth and that any professional growth would be a plus. The MCM program opened my eyes to different types of careers that I hadn't considered. What I learned in the program worked hand-in-hand with my professional life and each experience enhanced the other.
I started a new position with Forbes in February 2020 as I finished the MCM program. I was able to talk about the program in my interview and I believe it showed the company how much I value learning new things. Additionally, while others can talk about how they manage their time, I was able to use the MCM program as a testament to my time management skills and commitment to my responsibilities. I wouldn't have found my current position without the MCM program. I was awarded a New York Women in Communications (NYWICI) scholarship in 2019 and through NYWICI, I met two incredible women, one who serves as the VP on my current team. I would never have joined NYWICI if I didn't pursue the MCM program.
While all of my professors were amazing, I especially want to acknowledge Teaching Professor Richard Dool–not only did I take three classes with him but I consulted with him on other program-related topics. He was always a phone call away and I deeply appreciated that.  
 
What advice would you offer to someone considering pursuing the MCM degree?
I wanted to make sure every decision I made was intentional and purposeful. I took classes that interested me, not just ones that fit my schedule. If you are considering the MCM program, I encourage you to think about what you want out of it and whether or not the program will fit those desires. If you are unsure if you will have the time, I am telling you now that you do. The program is flexible. The professors and advisors are there to help you. You can do it. Don't do the MCM program just to get a promotion or a new job–do it for yourself. You have to put the work in, learn, and apply these learnings to your professional life. The degree is one thing, but it's what you take away from the program that truly matters.