Meet Josh Rochotte, Recent ITI Graduate and Current MI Student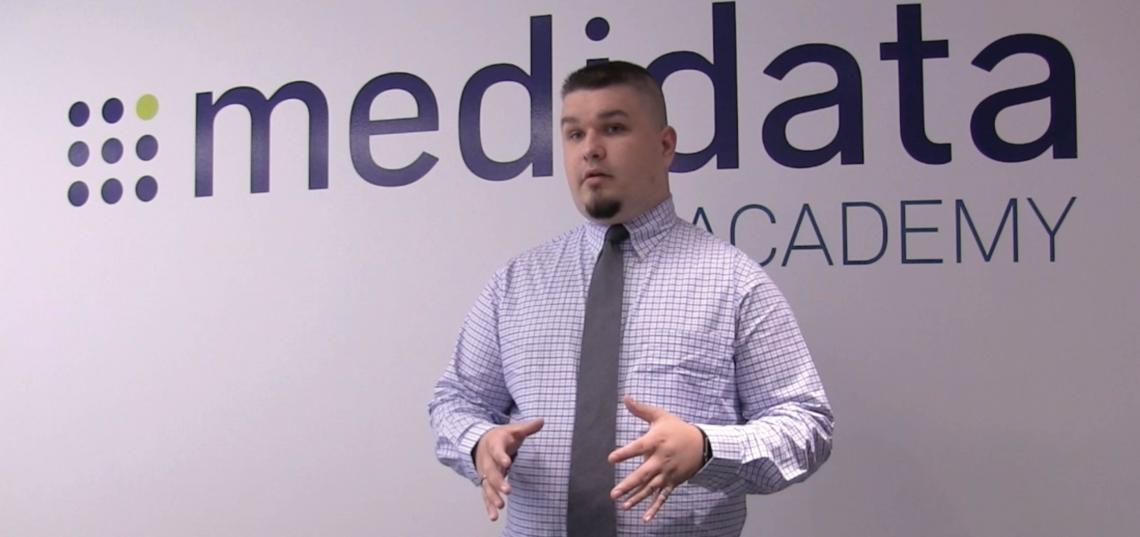 The following interview with alumnus Josh Rochotte '17 is the first in a series of three interviews SC&I has had with recent graduates. In this series, the students reflect upon the time they spent as a students at the School of Communication and Information (SC&I) and how their time here impacted their career decisions. Rochotte graduated on May 14, 2017 with a bachelor's degree in Information Technology and Informatics. He is now employed by Medidata Solutions as a Professional Services Associate. Rochotte is also pursuing his Master of Information here at SC&I. Check in next week to read our second alumni interview.
Q&A with Josh Rochotte
How did you choose the IT major?
I came into Rutgers as a Genetics Major with a minor in Psychology and with the hopes of being Pre-Med. After taking some classes, particularly Organic Chemistry, I figured out for myself that cells were not my focus; people were… I was still missing out on something that would make me unique, so I tried out computer science, but it was just a bit too much coding and computers for me. I spoke with my dean and she told me about the ITI program at SC&I and I knew I had to sign up. I applied to the major and declared ITI with a specialization in Game Production and Innovation. IT kind of fell onto my lap, but I picked it up and ran with it.
Did you have a favorite course? How did it impact your professional success?
This is such a hard question because I never know how to pick favorites. If I had to decide on one course that impacted my professional success, it would have to be Doctoral Student Connie Pascal's class on Management of Technical Organizations… Of all the IT classes, Professor Pascal's attitude about learning and her command of the classroom was awesome. Plus, I actively use the information in that class and through the capstone projects development to help grow each day.
What opportunities did SC&I provide you to help you succeed?
SC&I offered me so many connections, from engaging professors to challenging classes and tutoring opportunities, but for me, the greatest was getting to be a teaching assistant (TA) and do research. I find that I learn better when I can teach something to someone else and have them understand, and I was so pleased to have the chance to TA three times and do research in two different labs. Also, Dr. Coan, the deans and all the staff helped me to navigate the struggles of having to change my major, and keep me graduating on time.
Where do you work now? How did you go about finding this job?
I currently work at Medidata Solutions, a company dedicated to advancing the scientific goals of life sciences customers and clinical research operations across the globe through a multitude of Software Solutions. I found out about the company while doing my own job searching online. Then, after hearing they would be coming to the career fair, I made it a point to catch them at the fair. I was invited in for a solo interview on campus in career services and after getting past it, I was invited on site for a group interview with a few other Rutgers grads to be. We had a great day of all kinds of chats and interviews and 4 days later, I received my offer, just before my lecture was about to start.
How do you use what you learned at SC&I in your job?
Most of my skills from IT are being used, except for maybe the programming classes. I do use the concepts from Human Computer Interaction and UX when I am designing forms and websites for customers. While I still program and design websites and games for fun, at work it's much more of the soft skills, like organizational communication and the various thinking and decision making methods we were taught. My job is very multidisciplinary, and with all my majors, specializations and interest, it felt like I was choosing more on fit and culture than on which job had more usable skills. I plan on keeping them sharp though, because there are opportunities internally opening all the time and of course, externally.
What master's program are you a part of at SC&I? What made you decide to pursue this?
I am a part of the Masters of Information program offered at SCI and I am one of the first cohort of students who were accepted as BA/MI students, making it a 4+1 program. The major offers a host of opportunities, so I am between specializing in data science and technology, information and management. I decided I wanted more of the analytical and management based skills that I knew I would need in the workforce, and this program offered me just that. Plus, it saves me a year's tuition for the program I got into. I know a master's degree will serve me well and I can't wait for 2018 so I can be a two-time graduate of this great school and this great University.
What advice do you have for SC&I students?
My best piece of advice is to communicate. Talk to anyone you can and everyone you can. I was going to be a medical doctor before figuring things out and I got it done via very strong communication. My jobs working as a manager at Starbucks, as a research assistant on multiple projects or as a TA were opportunities I got by communicating and showing my interest to a varied group of individuals. When you get out into the "real world," communication is vitally important, so I would start working on increasing that skill now. Make a LinkedIn profile, talk to industry professionals, connect and learn something new because you never know how you can apply it to your choice of major or a career choice down the line.
According to Medidata, the company "is reinventing global drug and medical device development by creating the industry's leading cloud-based solutions for clinical research. Through our advanced applications and intelligent data analytics, Medidata helps advance the scientific goals of life sciences customers worldwide, including over 850 global pharmaceutical companies, biotech, diagnostic and device firms, leading academic medical centers, and contract research organizations.
Our unparalleled clinical trial data assets provide deep insights that pave the way for future growth. The Medidata Clinical Cloud is the primary technology solution powering clinical trials for 18 of the world's top 25 global pharmaceutical companies and is used by 18 of the top 25 medical device developers—from study design and planning through execution, management and reporting."