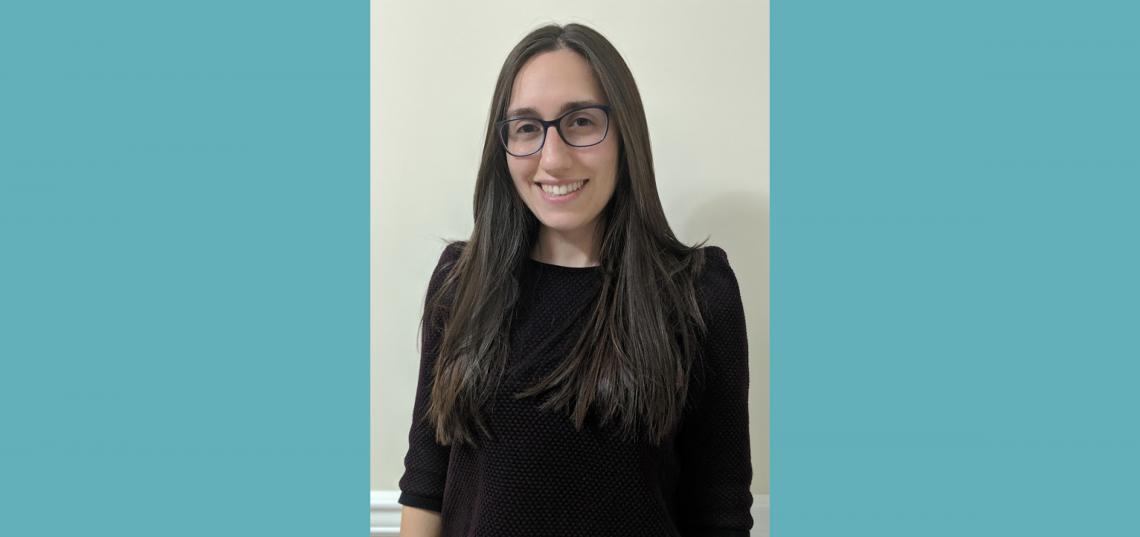 Network Early in your Career with all Types of Professionals
MLIS Alumna Angela Pagliaro '14 believes in the power of networking
Angela Pagliaro MLIS, '14 credits her professional growth to networking with all different types of professionals, but that was not always the case.  "I wish I had the courage to start growing my network earlier," Pagliaro said.  Today, Pagliaro is interested in meeting students who are interested in working in special libraries, knowledge management, or competitive intelligence and connecting them with professionals in our community. We caught up with Pagliaro on the heels of a recent award win from the Special Library Association.
Why did you choose SC&I's MI program? 
My mind was set on Rutgers for a few reasons. Aside from the program being one of the best in the country, I knew I wanted to be close to New York and have access to opportunities while networking with so many different kinds of professionals. 
Can you tell us how our MI program prepared you for your career field? 
The coursework and relationships I developed with my professors really shaped the kind of professional I wanted to be. The program was my job and how I learned to manage time, speak with other professionals and colleagues, shaped my own development. While the courses were challenging in their own way, I think it was the high expectations from both the professors and myself that best prepared me. 
 
Can you describe your current position and responsibilities? 
I work at a pharmaceutical company in New Jersey.  I work in Digital Asset Management (DAM). I spend my time with the metadata in our DAM system, identifying potential reconfigurations, educating users who sit around the world, and making sure any images and content are within copyright. This is a new role for me that I entered in April 2019. Prior to this, I worked in the R+D Library at ETS in Princeton, NJ as a Knowledge Services Consultant. 
 
Congratulations on being selected for the James M. Matarazzo Rising Star Award! What does this opportunity mean to you? 
This award and the opportunities that come with it are so overwhelming- but in a good way! Since my time as an early career librarian is coming to an end, I find that I'd like to direct my attention to other early-career professionals. Joining SLA has granted me access to a network and I want to share that network with as many early career folks as possible.  
Did you have a specific faculty member or mentor at SC&I that helped you on your career path? 
It's hard for me to name only one since they all were influential in their own way, but I really enjoyed the courses I took with Lilia Pavlovksy, Barbara Burton, Kay Cassell, and Joyce Valenza.  
 
What advice do you have for current Rutgers students and upcoming graduates who want to launch a career in your field? 
Do what librarians and informationalists do best - be curious! Try something new, join a different club or attend a different kind of networking event. Do something you wouldn't expect yourself to do. That cross-pollination can end up being incredibly rewarding and is such a key component to professional development and to your own personal growth.