SC&I's Master of Communication and Media Program Reaches Milestones
MCM Enrollment is at a 15-Year High Despite Academia's Current Challenges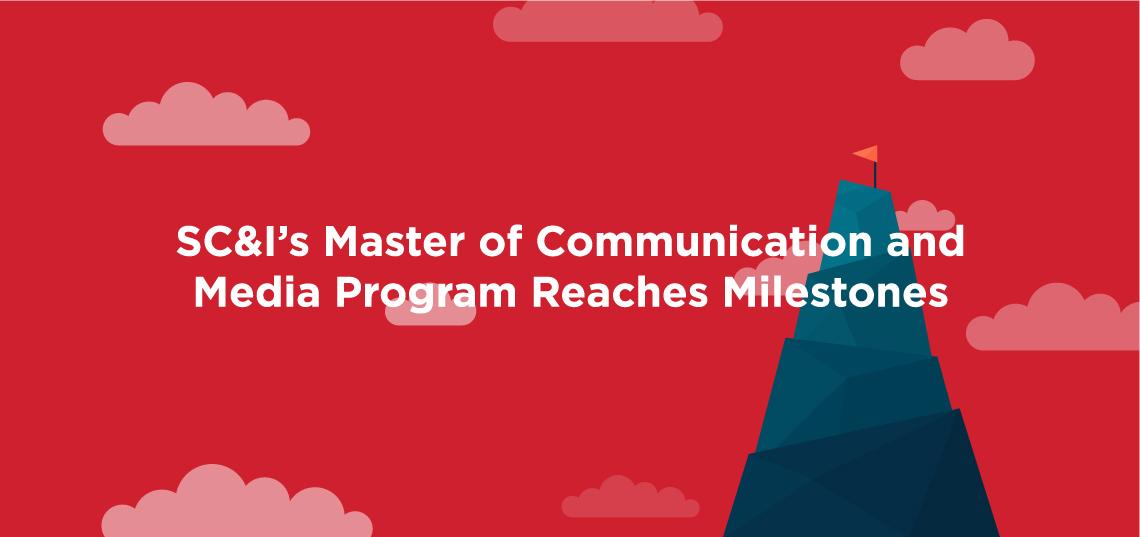 The Master of Communication and Media (MCM) program, based at the Rutgers School of Communication and Information (SC&I) in New Brunswick, New Jersey, reached new milestones in 2020, despite the challenging conditions facing academia. Through active recruitment, positive word of mouth, and a concentrated effort by the program and the marketing and communications and the student services teams, enrollment figures are at an 15-year high: MCM has 217 active students enrolled for the fall 2020 semester.
Four years ago, MCM had 85 active students. In 2018, the program set a goal to reach 200 active students by fall 2020. In spring 2020, the program had 183 active students. However, with a very large graduation (69) and the uncertainty of the environment due to COVID-19 and the decision to go fully remote in the fall, the goal of 200 seemed out of reach. Additionally, governmental restrictions on international student visas resulted in the MCM international student applicant pipeline declining by 60% from 2019.
"Despite these obstacles, the program is experiencing an excellent year," said MCM Program Director Richard Dool, DMgt. "This is a truly remarkable result considering the challenging conditions."
MCM also reached three other milestones. During its three summer 2020 sessions, MCM exceeded 100 enrolled students for the first time and offered 11 courses. The BA/MCM five-year dual degree option, open to SC&I Communication and Journalism & Media Studies majors, has been a big success as well, with 60 active students, up from nine in 2018. Because of MCM's overall growth, the program offered a record number of 33 courses for the fall 2020 semester.
The program is attracting excellent applicants in higher numbers as well; the average grade point average for admitted MCM students has risen to 3.47. And this year saw the launch of a new specialization—Corporate Purpose and Social Impact—the only graduate specialization with this focus in the Northeast.
Contributing greatly to its success are the extremely high-caliber faculty (both full-time and part time lecturers) who integrate theory and practice in unique and interesting ways to keep students abreast of current trends in information-intensive fields where change happens quickly. Additionally, the design of the program (36 credits, self-paced, with eight specializations) enables working professionals to earn a master's degree in 18–24 months or as little as 15 months, even while working full-time. MCM graduates are equipped to thrive in the vast and dynamic communication industry and assume leadership roles.
MCM's enrollment trends coincide with those nationwide, although statistics are not yet available for 2020, a year marked by the COVID-19 pandemic. Despite an overall decline in school enrollment, the number of students enrolled in graduate and professional schools in the United States jumped 8.1% from 2011 to 2018. According to data released in late 2019 from the U.S. Census Bureau's Current Population Survey School Enrollment Supplement, the total number of people enrolled at all levels of school from October 2011 to October 2018 declined by 2.2 million to 76.8 million people. However, the number of students in graduate and professional schools increased by 307,000 to 4 million during this same period. Among those in graduate school, 38% were in their first year and 50% were working full-time.