SC&I's Ph.D. Program Announces New Name
SC&I's students will now graduate with a Ph.D. in Communication, Information and Media.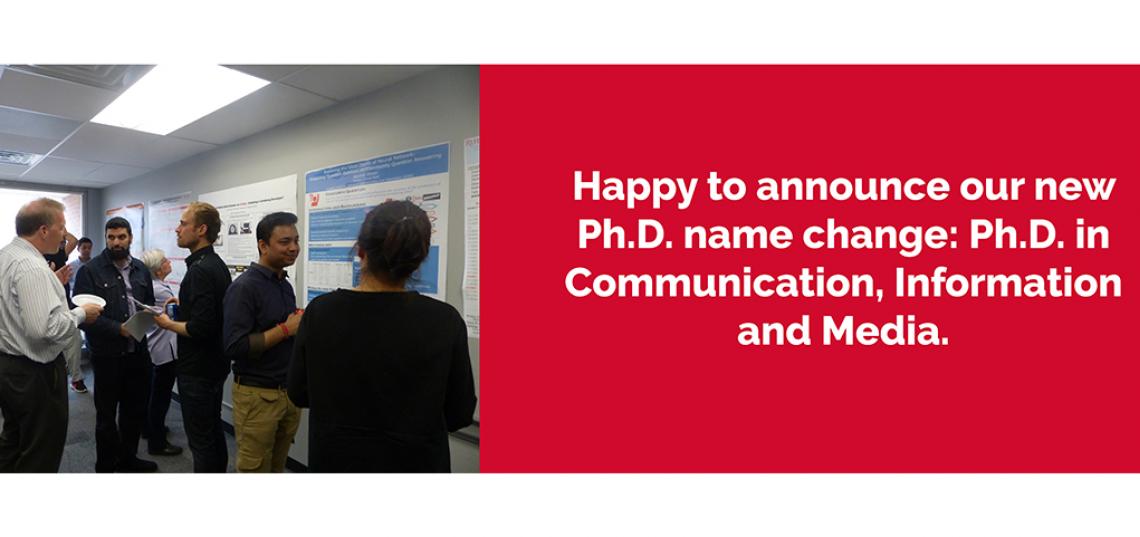 The Ph.D. Program at the Rutgers School of Communication and Information (SC&I) has changed its name.  SC&I doctoral students will now graduate with a new degree name, Communication, Information, and Media.
According to Rutgers University-New Brunswick, the revised nomenclature more accurately describes the existing curriculum, is consistent with disciplinary trends in each area of the program, and will benefit recruitment and marketing.
While the name has changed, the program concentrations and courses have not.
The goal of the program is to educate students at an advanced level to obtain multi-disciplinary training that provides a broad understanding of the fields of communication, library and information science, and journalism and media studies, while obtaining specialized knowledge required to conduct research in specific fields of study to assume positions of leadership in research, teaching, and service in academia, industry, and government.
The program focuses on the nature and function of communication, information and media institutions, policies, processes and systems, and examines their impact on individuals and social, organizational, national and international affairs.
Given the wide scope of the program, interdisciplinary approaches to these issues are strongly supported and encouraged.
For more information on SC&I's Ph.D. Program, click here.