Effective Speaking and Non-Verbal Communication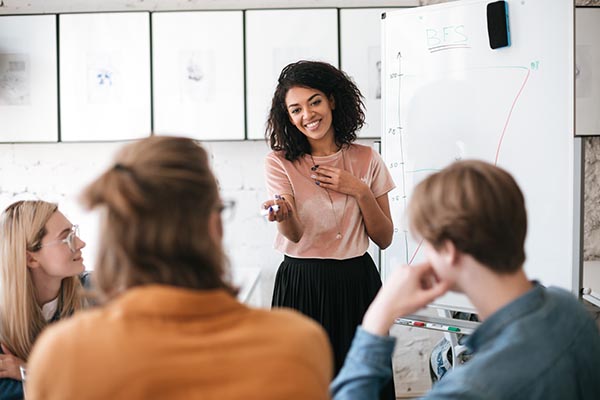 Course Dates
October 3 - 30, 2022
Course Instructor
Nikolaos Linardopoulos
Do people listen when you talk?
Do you know how to organize and articulate your thoughts so you are easy to understand?
Do you want to communicate in a way that will influence, inspire and move people to action?
Register Now
The ability to communicate in a clear, concrete, and concise manner is crucial to your success. Every time you participate in a meeting, give a project status update, lead a conference call, or engage in conversation with an organizational leader in the hallway - these are all opportunities to showcase your communication skills and positively impact how you are viewed in your organization. This course will increase your confidence, and verbal and non-verbal communication skills in situations ranging from giving an update at a team meeting to a large group presentation. The presentation techniques covered in this class will help professionals overcome barriers and communicate in a way that engages audiences and gets results.
Why Rutgers SC&I
Professional Development Studies?
Our online courses are designed to allow you to complete the course work on your time and schedule.
As opposed to self-paced programs, our instructor-led online learning provides direct interaction and feedback.
Affordability - At only $795 ($715.50 with a discount), only a fraction of the cost of comparable programs.