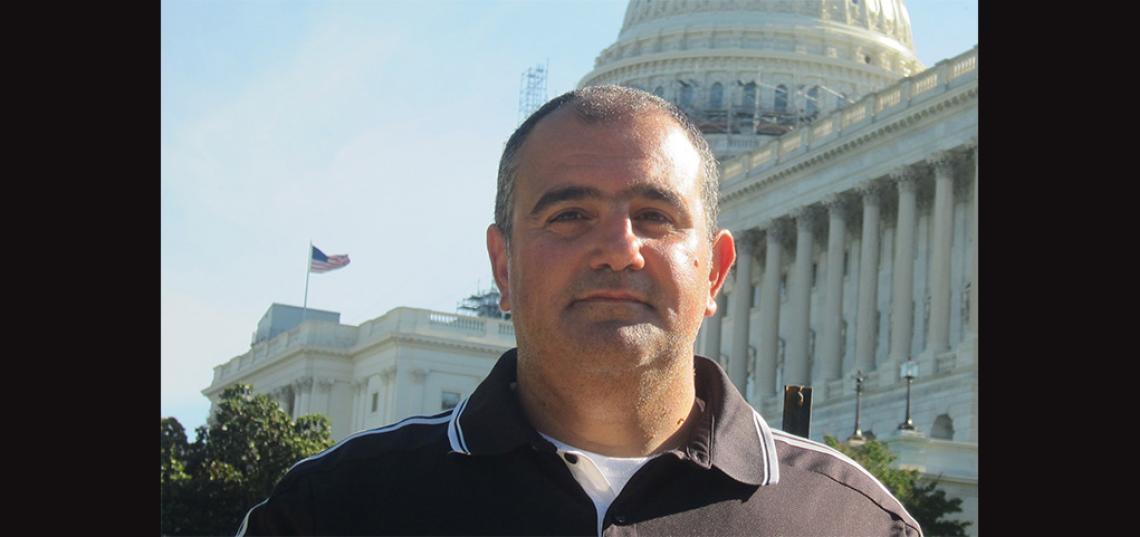 Itzhak Yanovitzky Promoted to Full Professor
The Rutgers University Board of Governors has promoted Associate Professor Itzhak Yanovitzky to full professor, with tenure, effective July 1, 2019.
Associate Professor Itzhak Yanovitzky, an expert in the areas of behavior change communication, public policymaking, and translational research has been promoted to full professor with tenure, effective July 1, 2019. The Rutgers University Board of Governors made the announcement on June 20, 2019.
With extensive experience working across disciplines, as well as with individuals and communities, Yanovitzky has been working to build capacity around health and wellness issues, including community organizing efforts to address the opioid and heroin epidemic in New Jersey and beyond. His research also explores strategies for improving use of research evidence in policy and practice. He is regularly called upon to provide expert scientific advice and services to national and international health agencies, and he serves on the editorial board of several leading journals (e.g., Journal of Communication, Health Communication, and Communication Methods & Measures).
SC&I's Dean Jonathan Potter said, "Itzhak is a creative and visionary researcher who has helped build new and very significant models of community engagement. He has rethought the way communication can be supported in challenging environments, such as where communities have been devastated by addiction. He connects scholarship and real world problems, and contributes to both policy and managing human suffering."
Dr. Yanovitzky was recently appointed to the National Academies' Standing Committee on Advancing Science Communication Research and Practice. The committee brings together science communication practitioners and researchers who span a range of disciplines and expertise in health, education, the environment, and other sectors.
Yanovitzky is currently the Principal Investigator on a major grant ($955,012) from the William T. Grant Foundation to support a research project entitled "Active Surveillance of Policy Ecosystems and Networks (ASPEN) to Enhance Brokering of Research Evidence into State Policymaking." The three-year project is a collaboration between the New Jersey chapter of the National Alliance on Mental Illness (NAMI) and an interdisciplinary team of researchers to increase access to screening and treatment for adolescents suffering from depression.
Much of Yanovitzky's time is dedicated to work that advances effective responses to the national opioid addiction crisis at the community level. Responding effectively to epidemics such as the opioid addiction can be especially challenging from a public health communication point of view, Yanovitzky told SC&I.  "The goal for researchers should be to work closely with policymakers and community organization to produce research that can directly inform decisions regarding policy and practice," he said, referencing his ongoing collaboration with the Partnership for a Drug Free New Jersey (PDFNJ), and their joint effort to develop and implement effective strategies for communicating about the dangers of opioid addiction and the link between opioid prescriptions and heroin addiction.
Holding a secondary appointment at the Rutgers School of Public Health's Department of Health Behavior, Society, and Policy he is also a Research Fellow at the Rutgers Institute for Health, Health Care Policy, and Aging Research, a core faculty of the Global Health Institute, and a long-time Faculty Mentor in the Rutgers School of Arts and Sciences Honors Program.
Yanovitzky teaches courses at the undergraduate and graduate level at SC&I on topics such as persuasion, health communication campaigns, social marketing, communication theory, and advanced quantitative research methods.
To read more about Yanovitzky's teaching and research, please see the following SC&I articles:
"Itzhak Yanovitzky Receives Grant for Research Aimed at Increasing Access to Depression Screening and Treatment for Adolescents."
"Alumna Collaborates with SC&I Students to Support NAMI NJ"
"Yanovitzky Selected to National Academies' Committee, to Speak at the Upcoming Arthur M. Sackler Colloquium."
"Yanovizky's Research Partnership with PDFNJ Links Research with Practice and Saves Lives."
To learn more about the Communication Department at the Rutgers School of Communication and Information (SC&I), click here.