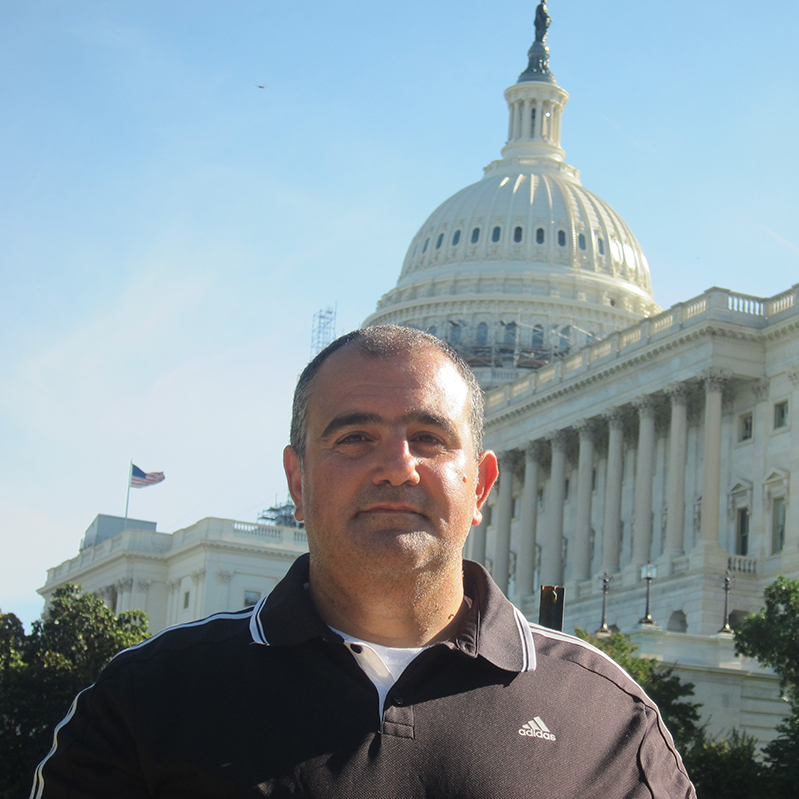 Itzhak

Yanovitzky
Professor of Communication and Chair of the SC&I Health and Wellness Faculty Cluster
Office:

AnB 251

PHONE:

FAX:
EMAIL:

OFFICE HOURS:

WEB LINKS:
Itzhak Yanovitzky (Ph.D., University of Pennsylvania) is an expert in the areas of behavior change communication, public policymaking, translational research, and program evaluation. Yanovitzky has a secondary appointment at the Rutgers School of Public Health Department of Health Behavior, Society and Policy, is a Core Faculty Member of the Rutgers Global Health Institute, a Research Fellow at the Rutgers Institute for Health, Health Care Policy, and Aging Research, and a Faculty Mentor in the School of Arts and Sciences Honors Program. At SC&I, Yanovitzky teaches courses at the undergraduate and graduate level on topics such as persuasion, health communication campaigns, social marketing, communication theory, and quantitative research methods.
---
Education
The Annenberg School for Communication, University of Pennsylvania
Ph.D., Communication
University of Haifa, Israel
M.A., Sociology
University of Haifa, Israel
B.A., Sociology and Political Science
---
Research
Yanovitzky's program of applied research explores communication processes and mechanisms that can support evidence-informed decisionmaking at the individual and community levels. A major thrust of this work involves designing and testing behavioral and structural (or environmental) interventions that bridge the gap between research-based knowledge and the adoption of sound policies and practices. Some of these interventions seek to increase decision-makers' motivation to use or consider relevant insights from research when making decisions (for example, via persuasion or marketing applications); others aim to build decision-makers' capacity to do so (for example, by improving their access to relevant, timely, and interpretable research evidence). A complementary line of research involves collaborations with health practitioners and community-serving organizations to identify and broadly disseminate best-practices and effective strategies for coping with major health challenges such as opioid addiction and adolescent depression that practitioners and advocates themselves conceive and implement. Such two-way research-practice partnerships can be an effective tool for producing sound (or evidence-informed) response to major public health challenges and emergencies and improving the preparedness and resilience of affected communities.
Yanovitzky's recent work also explores the utility of knowledge brokering (e.g., research intermediaries such as journalists and health advocacy groups) as a mechanism for connecting federal and state policymakers with relevant research evidence when formulating, implementing, and evaluating policies. This ongoing work has been supported by generous grants from multiple funders including the William T. Grant Foundation and the National Institutes of Health (NIH). Yanovitzky is routinely being asked to serve as scientific expert to consult on topics ranging from prevention of alcohol, drug, tobacco, and cancer to improving engagement with patients and coordination among health stakeholders. He currently serves as a member of the National Academies of Science, Engineering, and Medicine's Standing Committee on Advancing Science Communication Research and Practice.    
---
Centers, Labs, Working Groups, and Clusters
---
Selected Publications
---
Awards & Recognitions
Rutgers University's Faculty Scholar-Teacher Award (2022).
Distinguished Service Award, Department of Communication, Rutgers School of Communication and Information (2019).
Distinguished Achievement in Research Award, Department of Communication, Rutgers School of Communication and Information (2018).
Finalist for Rutgers University Warren I. Susman Award for Excellence in Teaching (2010).
Department of Communication Teaching Excellence Award, School of Communication & Information, Rutgers University (2010).  
Mentor of the Year Award, Aresty Research Center for Undergraduates, Rutgers University (2009).
Department of Communication Teaching Excellence Award, School of Communication & Information, Rutgers University (2006).  
---
Additional Resources
---
Research Keywords