Making Global Impact Decisions at Facebook
Rannie Teodoro '16 Ph.D. talks about her current role at the social media giant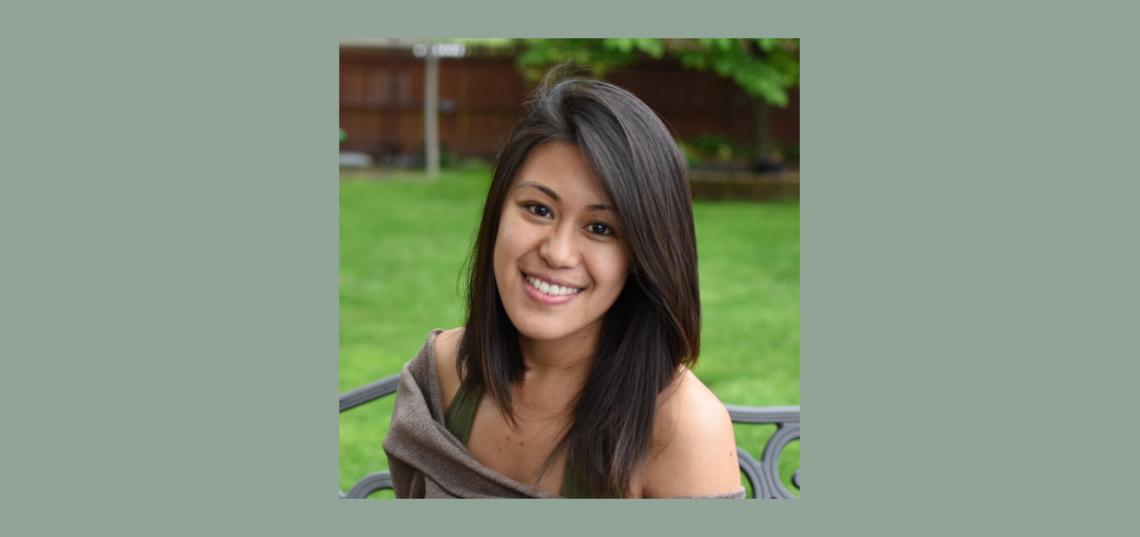 Graduating from the School of Communication and Information (SC&I) with a Ph.D. in Communication, Rannie Teodoro '16 had originally planned on heading to law school. Discovering a love for research, she soon changed tracks toward the field of communication. Focusing her doctoral studies on Health Communication and Mediated Communication, Teodoro soon landed a prime position Research Manager on the User Experience Research Team at social media legend Facebook and is currently making decisions that make an impact on a global level. Teodoro recently spoke with us on her career, SC&I faculty who guided her along the way, and how competing in martial arts helped her train for future success in a male-dominated industry.
Why did you choose to study communication?
I wasn't originally supposed to study communication. I was actually on track to go to law school. My communication classes were "for fun." I didn't realize until after my honors thesis that maybe I could have a career in this area. My advisor wrote my recommendation letter for law school but added, "You know you can do research for a living, right?"
For me, communication is exciting because many process, system, and product problems can be seen through a communication framework – an ecosystem with senders, messages, receivers, channels, signals, and noise. Studying the interactions between those elements and identifying opportunities for more meaningful signal between individuals AND communities is exciting.
You've collaborated with many reputable organizations. Can you tell us about some of the projects you've worked on with these groups (ex. Cornell Tech, Homeland Security Center of Excellence, Partnership for Drug-Free New Jersey)?
I worked with Cornell Tech on a couple of projects including building "City Beat," a system that uses editorial algorithms from social media to find news events and key stories. The system collects real time geo-tagged information from social media, finds key stories, makes an editorial decision whether these events are of interest and eventually visualizes these stories on a big screen display. The system was designed in collaboration with journalists and tested at four New York City newsrooms like BuzzFeed and The New York Times. [More info here: https://rannieteodoro.com/2017/12/04/editorial-algorithms-using-social-media-to-discover-and-report-local-news/]
I also investigated the motivations and experience of the on-demand mobile workforce (people who complete physical world tasks that may be posted in online apps). We found the main drivers for participation are monetary compensation and control over schedules and task selection. Additionally, the main reasons for task selection involve situational factors, convenient physical locations, and task requester profile information. [More info here: https://rannieteodoro.com/2018/01/01/the-motivations-and-experiences-of-the-on-demand-mobile-workforce/]
My project with the Homeland Security of Excellence investigated how humans observe their environments and use social media like Twitter and Facebook to crowdsource, identify, discuss and share real-time events among an intelligent distributed "sensor" network. The insights have applications for large-scale attacks and natural disasters.
My research with the Partnership for Drug-Free NJ was on Operation Medicine Cabinet, the first statewide initiative in the nation that allowed residents to bring unused, unwanted or expired medications to law enforcement officials for safe disposal. (See more here: https://news.rutgers.edu/news-release/rutgers-university-participates-first-nation-statewide-prescription-drug-disposal-program/20091105#.Wxh831MvzUo). The work had implications for facilitating planned behavior and leveraging network effects.
Can you tell us about your current position?
I'm currently a Research Manager on the User Experience Research Team at Facebook. Findings from my recent projects informed the new design for Facebook Search (https://medium.com/@justahl/simplifying-facebook-search-8a555dbef4ad#.9ppcskse4), a product supporting both navigational and keyword searches. My team currently supports improvements to the end-to-end search experience and informs its product growth strategy all over the world.
Opportunities for women in the STEM field are increasing. What advice would you give to female students who want to embark on a career in STEM-related fields?
I started doing martial arts when I was seven years old and competed in tournaments up until college. I mention this because like the STEM field, martial arts was mostly male dominated. My grand master and peers were very supportive but there were many competitors who questioned my abilities. Often the only girl in my division, I had to rely on different strengths to compete with my male counterparts. My advice to women going into STEM is to identify your strengths, "train" those strengths, prep as much information and experiences as you can and bring them to the table. Be bold and intentional about applying what you've learned. Find your allies and train with them too.
Please name three specific things you learned from your program at SC&I that helped you in your career.
Your experience is what you make it.

During my time in SC&I, I took required courses in communication, media studies, and information science but I also took courses in sociology, psychology, and statistics to complement my interests. There was even a course where SC&I students partnered with engineers from the computer science department to develop an app. Opportunities like these showed me I had a choice in how I wanted to shape my Ph.D. experience and knowledgebase.

Find a way to make everything relevant.

Because SC&I is a multidisciplinary program, there were tons of opportunities to learn from professors and colleagues in information science, media studies, and other communication areas. Even though a topic wasn't traditionally related to my project, there was always a way to make it relevant. For example, insights on effective information collection, storage, and retrieval can easily complement research on how people disclose health information with physicians and family members.

 It takes a village to be successful.

My advisor,

Itzhak Yanovitzky, Ph.D.

, associate professor of communication and communication area coordinator for the Ph.D. program,

was a fantastic mentor who challenged and supported me. I also received guidance from other faculty members -

Kathryn Greene, Ph.D

.,

Jen Theiss, Ph.D.,

Mor Naaman, Ph.D.,

Paul Kantor, Ph.D.

, and

Craig Scott, Ph.D.,

to name a few. They gave me insights, advice, and teaching and research opportunities along the way. No way I would be where I am today without the village.
Did you have a specific faculty member or mentor at SC&I that helped you on your career path?
Yes, Itzhak Yanovitzky, Ph.D. believed in me from day one and has been one of my best advocates ever since. He introduced me to the power of communication research during my first project, "Alcohol Counteradvertising Message Strategies for College Students," with the Aresty Research Center. He challenged me to be a better critical thinker, writer, and speaker and emphasized the importance of grounding hypotheses in theory. 
What advice do you have for current Rutgers students and upcoming graduates who want to launch a career in your field?
I find that every person and experience has a story and a lesson to teach, but not everyone deeply listens to understand what the insight is. There's often a jump to execution or conclusions. My advice is to leverage existing knowledge as much as possible and then build on top of that. Don't start from square one if you don't have to. You won't have all the resources all the time, but you can always be resourceful. Be kind to others along the way.
For more information on SC&I's Ph.D. program, go to https://comminfo.rutgers.edu/academics/graduate/phd-program-communication-information-and-library-studies
For more details about Rannie Teodoro and her work, go to www.rannieteodoro.com
Instagram: @ranniefinds