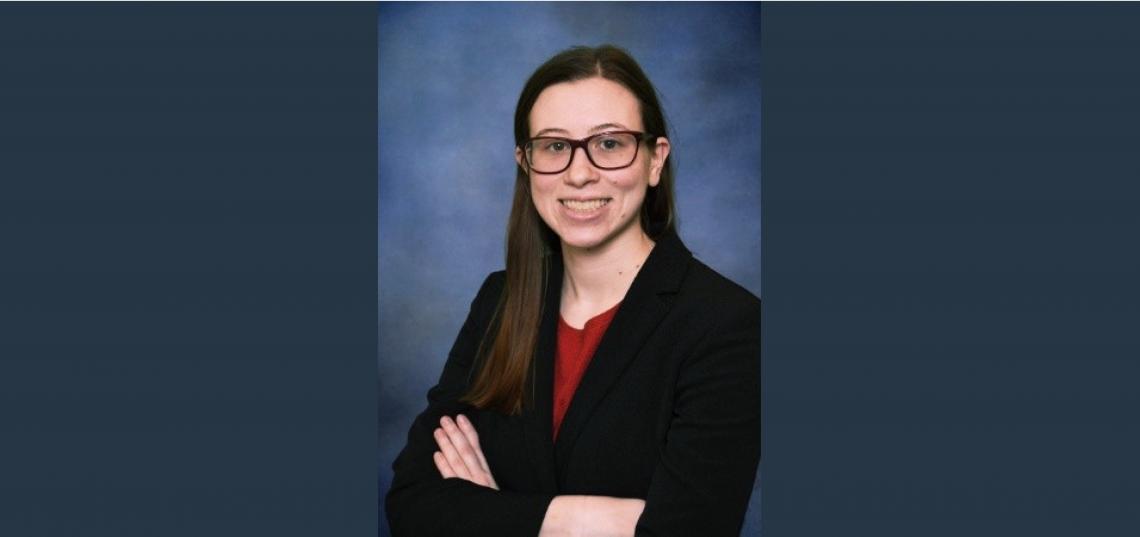 Master of Information Grad Applies Her Data Science Skills to Consultant Role
Liz Boccolini '18 discusses how the Master of Information (MI) program specifically prepared her for the data science field and her current role as consultant.
Having an analytical mind can pay off. It did for Liz Boccolini '18, whose affinity for analytics and problem solving led her to graduate with a Master of Information (MI) degree with a concentration in Data Science. Already working as a consultant in the field, Boccolini recently spoke to us about how the top-ranked program prepared her for the information industry, and gives some advice for women entering STEM-related career fields.
Why did you choose SC&I's Master of Information program?
I knew I wanted to pursue my Master's at Rutgers University. Rutgers is a very respected school with a lot of resources to help its students. I was also drawn to the MI program because of the mix of theory and practice in its classes.
What drew you to Data Science?
I'm an analytical person and I like solving problems. Data science gives us the opportunity to discover new things, and it is applicable to so many fields.  I knew I would develop skills without limiting myself to one industry.  I am curious and like to learn about lots of different things, so I liked the opportunity to explore that data science provides.
How did the MI program prepare you for your career field?
As I mentioned, the MI program provided me with a good mix of theory and practice.  We learned a lot of technical skills, but we also learned when to apply them, and I think that is the important thing.  Anyone can learn how to plug numbers into a formula, but to know why you are plugging those numbers in and why you are using that particular formula, as well as when to use one method versus another, is something that the program prepared me very well for.
Can you describe your responsibilities as an Advanced Analytics Analyst for Avanade? Avanade is a consulting firm, so my job is to work with clients and other people from my company to deliver technology solutions.  My area is advanced analytics, which includes a lot of database management, data visualization, and data analysis.  My role is to provide clients with insights about their business through these different techniques
What would you advise female students and recent grads who want to embark on a career in the male-dominated STEM fields?
Women in STEM are very supportive of each other, especially in technology.  Technology is still extremely male dominated, but more and more women are entering the field.  If you are the only woman in class or in a meeting, pretend you don't even notice.  Speak with confidence, give your input, and ask questions.  When you do good work, people will appreciate and respect you.
The data science field is booming with career opportunities. What industries do you think have the greatest need for professionals trained in this area?
Healthcare has seen a boom in their use of data science and machine learning.  There is a lot of need for data scientists to help healthcare companies identify patient risk and keep patient health information secure as they move more of that information to online systems.
Financial services and e-commerce have also started to utilize data science.  Any business that targets consumers in some way—whether it's trying to get people to sign up for a credit card or mailing out coupons for particular products—is using data science to refine its business.
Did you have a specific faculty member or mentor at SC&I that helped you on your career path?
I had many supportive professors in my time at Rutgers.  Assistant Professor of Library and Information Science Kaitlin Costello, Ph.D. wrote me recommendations for internships, and she was always willing to meet with students to discuss her class and any interests or questions they had about information science.  Professor Emeritus Dan O'Connor, Ph.D. was also a great professor and made it a point to stay in touch with me after the semester ended.  He kept his eye open for jobs he thought I might be interested in, and I really appreciated that.  Finally, Associate Professor of Library and Information Science Chirag Shah, Ph.D. taught me so much about data science.  He is a big proponent of understanding not only what you are doing, but why.  He is a very challenging professor, but he teaches you how to think and problem solve.
What advice do you have for current Rutgers students and upcoming graduates who want to launch a career in your field?
Know that you won't know everything when you graduate, and hiring managers won't expect you to.  I think the most important thing is to be willing to learn for the rest of your career because technology is always changing.  If you are diligent and quick to learn, you will succeed.  In addition, try to get experience, like an internship, while you are in school.  That will help you get exposed to technologies and practices within your area of study and will help you find what you do and don't like when looking for a job or moving on to get a higher degree.
For more information on SC&I's MI program, click here