Rutgers SC&I at JCLC 2018
SC&I faculty and students connected with over 1,000 people, including alumni.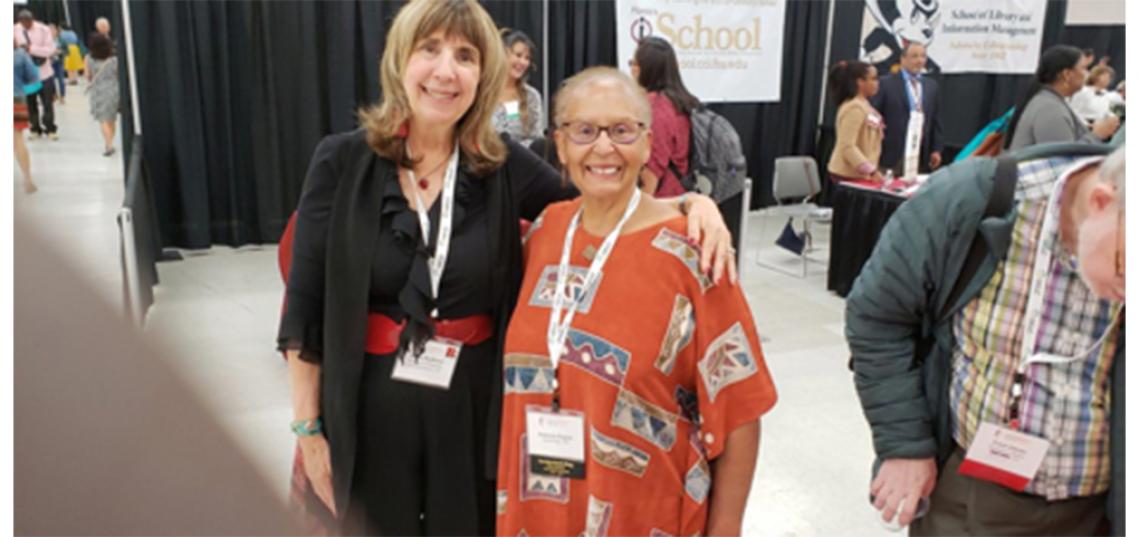 Rutgers faculty, students, and alumni were well-represented at the 2018 Joint Conference of Librarians of Color (JCLC), taking place in Albuquerque, NM from September 26th-30th. Doctoral program alumna Stefani Gomez, Ph.D., presented "Expanding horizons: Recruiting and training immigrant parents and children to serve as informal digital and information tutors with their families and communities," based on findings from her dissertation.
Faculty members Marie L. Radford, Ph.D., and Charles R. Senteio, Ph.D., along with doctoral student Diana Floegel, staffed a Rutgers table in the Exhibit Hall to recruit students and faculty and to reconnect with alumni. The effort was a great success as they connected with well over 1,000 people, including alumni who graduated from SC&I as far back at 1971! Check out some highlights below. We look forward to the next JCLC, taking place in 2022!