SC&I Faculty and Alumni Head to the Nation's Capital to Attend iConference 2019
Event being held at University of Maryland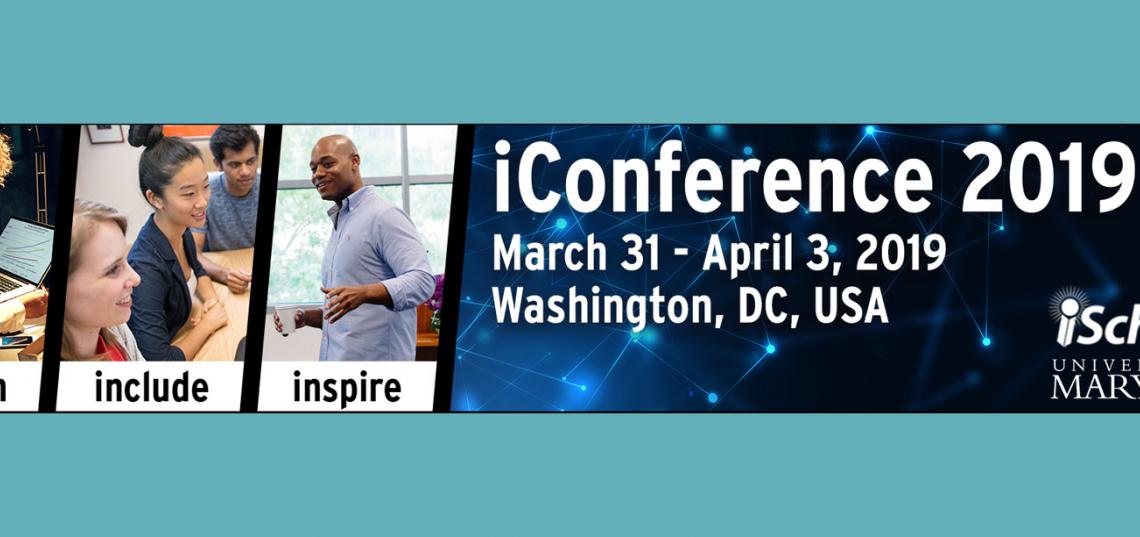 Faculty from the School of Communication and Information's (SC&I) Library and Information Science (LIS) Department will be attending and presenting at iConference 2019 from March 31 through April 3. Headquartered at the University of Maryland in Washington, D.C., the annual conference is expected to draw leaders from across the globe to explore the latest research, curriculum development and what lies ahead in the information science field.
On March 31, presenters include LIS Professor Michael Lesk and LIS Associate Professor Nina Wacholder on Online nonsense: Tools and Teaching to Combat Fake News on the Web, as well as LIS Professor and Department Chair Marie Radford on InVivo Inspiration: Investigating Computer Assisted Qualitative Digital Analysis Software (CAQDAS) with Ph.D. alumna Vanessa Kitzie '16 and doctoral student Diana Floegel. Kitzie will also be presenting Detecting and Taming Social Bots with Mixed Methods.
On April 1, Lesk and Ph.D. alumna Heather Moulaison Sandy '10 will discuss their paper Measuring and Tracking Scientific Literature: Are Papers with Open Data More Credible? An Analysis of Open Data Availability in Retracted PLoS Articles, and Lilia Pavlovsky, Director of the Master of Information Program and LIS Associate Teaching Professor, will present iSchool Partnerships and Practices, Part 2 of 3: Relevance in Learning: connecting research and practice through participatory course design. Other presenters include Ph.D. alumni Denise Agosto '01 and Sarah Barriage '18 on Playing around: Informing, Including, and Inspiring Youth-centered Information Researchers. Barriage will also present Family Matters: Studying Information Phenomena Within the Context of the Family.
Assistant Professor of LIS Vivek Singh will present Domain-centric and cross-disciplinary educational opportunities in iSchools on April 2, as well as Part-Time Lecturer and Ph.D. alumna Xiaofeng Li who will discuss Collaborative information seeking in library makerspaces: An exploratory study in a poster session.
ITI student Chelsea Sanchez, with others, will be presenting a poster "Understanding Landmarks in Spatial Information: Does Sentiment to Provide Enough Context?"  Sanchez is part of the iSchool Inclusion Institute (i3).
SC&I faculty looks forward to this opportunity each year to collaborate with fellow industry leaders on the ever-changing landscape of information science. "Rutgers University is proud to be a founding and sustaining member of the iCaucus which is the governing body for the iConference," Radford said. "Rutgers faculty, students, and alumni have a history as active participants. We are especially proud of our Ph.D. alumna, Dr. Aleksandra Sarcevic '05 of Drexel University, who is co-chair of juried papers for this year's conference."
For more information on SC&I's Library and Information Science Department, click here
For more information on SC&I's Master of Information Program, click here