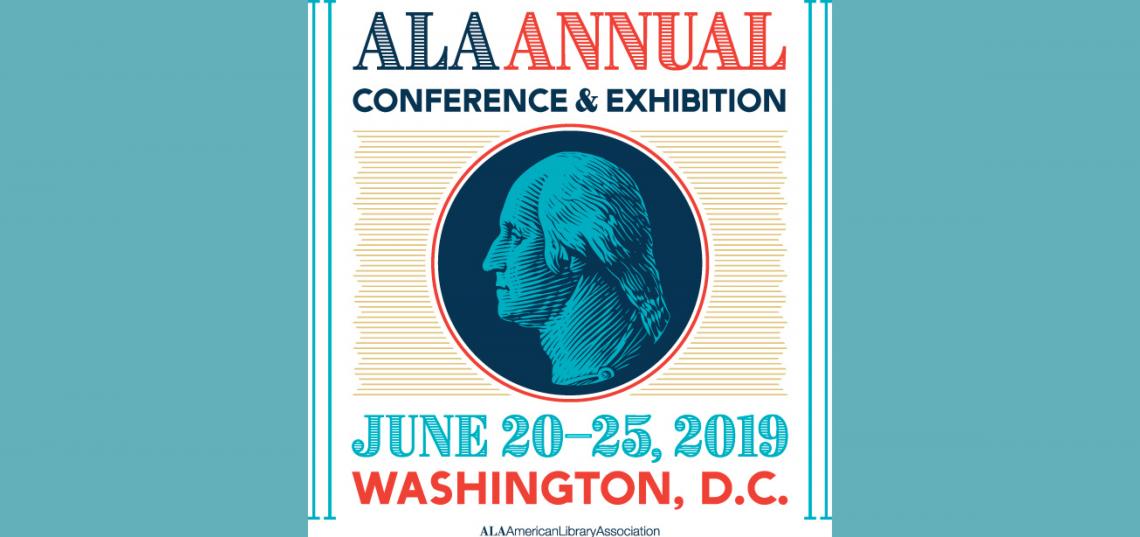 SC&I Faculty and Staff Attend and Exhibit at the American Library Association (ALA) Conference in the State's Capital.
The annual conference attracts thousands of library professionals from around the world!
The School of Communication and Information (SC&I) will attend and exhibit at ALA 2019 in Washington, D.C. on June 20-25.  ALA Annual offers opportunities to learn about current issues and trends in library and information science and technology. According to the conference website, topics covered include digital content, innovation, the library of the future, transformation, emerging trends, best practices, community engagement, leadership, and many more.
SC&I will be among the more than 800 vendors at ALA.  To visit SC&I at the conference, stop by booth # 3216.  Associate Teaching Professor and Director of the Master of Information (MI) Program Lilia Pavlovsky, will be available during the conference to discuss the MI program, and meet with prospective applicants.
Assistant Professor of Practice in Library and Information Science Marc Aronson will be signing his book, "Rising Water: The Story of the Thai Cave Rescue" on Sunday, June 23 at 11:30 a.m. at the Simon and Schuster booth, #1522-1523.  Aronson will also be participating in two events related to the Global Literature in Libraries Initiative (GLLI). One event is on Saturday, June 22 at 4 p.m. in the convention center, room 145B.  View more information here. The second event is on Monday, June 24 at 11:30 a.m. in which Aronson will assist in presenting the new award for best Young Adult (12-18) book in translation he and the other members of GLLI created. Complete details can be found here.
Kay Cassell, former MI Director and Part-time Lecturer is being awarded the 2019 Isadore Gilbert Mudge Award during the RUSA President's Program, room 147B on Saturday, June 22 from 4-5:30 p.m. 
Professor of Library and Information Science and Department Chair, Marie Radford will participate in the panel presentation, Update on ACRL's Value of Academic Libraries Initiative: Communicating Assessment Results to Stakeholders. Also presenting will be, Stephanie Mikitish (Library of Congress and Ph.D. Alumna), Lynn Silipigni Connaway (OCLC), Vanessa Kitzie (Asst Professor, University of South Carolina and Ph.D. Alumna), Diana Floegel, (current Ph.D. student) & Laura Costello (RU Libraries and current Ph.D. student) on Sunday June 23, 1-2:30 p.m., room 151A.

Joyce Kasman Valenza, Assistant Teaching Professor of Library and Information Science, is participating in a program on Saturday, June 22 at 4 p.m. The title of that session is Container Collapse: Student Search Choices and Implications for Instructional Interventions in room 145A.
Valenza will also be receiving the Distinguished Service Award from AASL on Saturday, June 22, from 5-7 p.m. at the Embassy Suites room Capital AB.  The 2019 American Association of School Librarians' Distinguished Service Award recognizes an individual member of the library profession who has, over a significant period, made an outstanding national contribution to school librarianship and school library development. For more information on the award, please click here.
For more information about the MI program or the Department of Library and Information Science at SC&I, please click here.