SC&I Faculty to Attend the 2018 American Library Association Conference
Annual Conference & Exhibition to Draw LIS Professionals Nationwide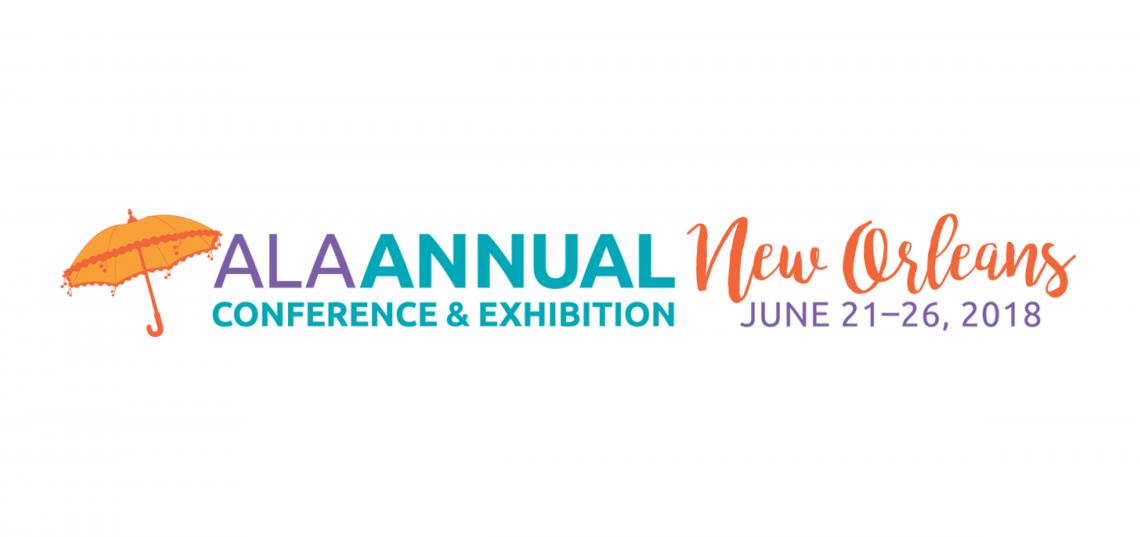 SC&I's Library and Information Science (LIS) Department heads to New Orleans, Louisiana for the upcoming 2018 American Library Association (ALA) Annual Conference & Exhibition from June 21-June 26.
Being held at the at the Ernest N. Morial Convention Center, this year's Opening General Session will be a conversation with Former First Lady Michelle Obama moderated by Librarian of Congress Dr. Carla Hayden.
Representing SC&I will be Assistant Teaching Professor Joyce Kasman Valenza, who will participate on the panel for Fake News or Free Speech: Is there a right to be misinformed? on Saturday, June 23, as well as "2018 Best Apps for Teaching and Learning," where the panel will introduce each app, highlight key features and share ideas for using some of the apps in an educational context.
Other highlights on Saturday, June 23, include Assistant Teaching Professor Marc Aronson, who will be speaking for the Global Literature in Libraries Initiative (GLILI), an alliance of librarians and translators to increase the visibility of international literature in all libraries, from those for children through academic and research collections. Aronson, along with Associate Professor Ross Todd, Chair of the Library and Information Science (LIS) Department, will also be partaking in "Leaders Wanted: Is an LIS Doctoral Program Right for You?" which holds the sessions "Fearless Questions and Fierce Conversations: Recruiting and Retaining LIS Doctoral Students of Color" and "Leaders Wanted: LIS Doctoral Options Fair." On Sunday, June 24 at the Candlewick Booth, Aronson will presenting his upcoming book 1968: Today's Authors Explore a Year of Rebellion, Revolution, and Change, a collection of essays, memoirs, and more by 14 award-winning authors offering unique perspectives on one of the world's most tumultuous years. Also on Saturday, Nancy Kranich, Part-Time Lecturer at SC&I and Special Projects Librarian, will be speaking on "Transforming Community Relationships through Dialogue."
Part-Time Instructor Jane Lofton will present "Exploring AASL Best Websites for Teaching & Learning."  Lofton is chair of this committee and will be sharing these ideas along with the committee members. These recognized sites fall into category areas such as digital storytelling and media sharing.
Rutgers University Libraries staff will also be in attendance at the conference where Laura Costello, Virtual Reference Librarian, will be exploring "Leading with Data: Using Stats from Across the Library to Inspire, Inform, and Motivate Your Team."
Many SC&I students and alumni will be attending this year's ALA conference - some include Beth Raff, Helen Chu, Heather Mitchell '14, Celeste Rhoads '15, Stacy Brody '18, Eunah Snyder '18, and Nicole Cooke, Ph.D. '12. 
According to the American Library Association website, the mission of ALA is "to provide leadership for the development, promotion and improvement of library and information services and the profession of librarianship in order to enhance learning and ensure access to information for all."
To visit SC&I at the conference, stop by booth #3640. Associate Professor Ross Todd and Associate Teaching Professor and Director of the Master of Information Program Lilia Pavlovsky, will be available during the conference to discuss our program, and meet with prospective applicants.
To learn more about the Library and Information Science Department, click here.