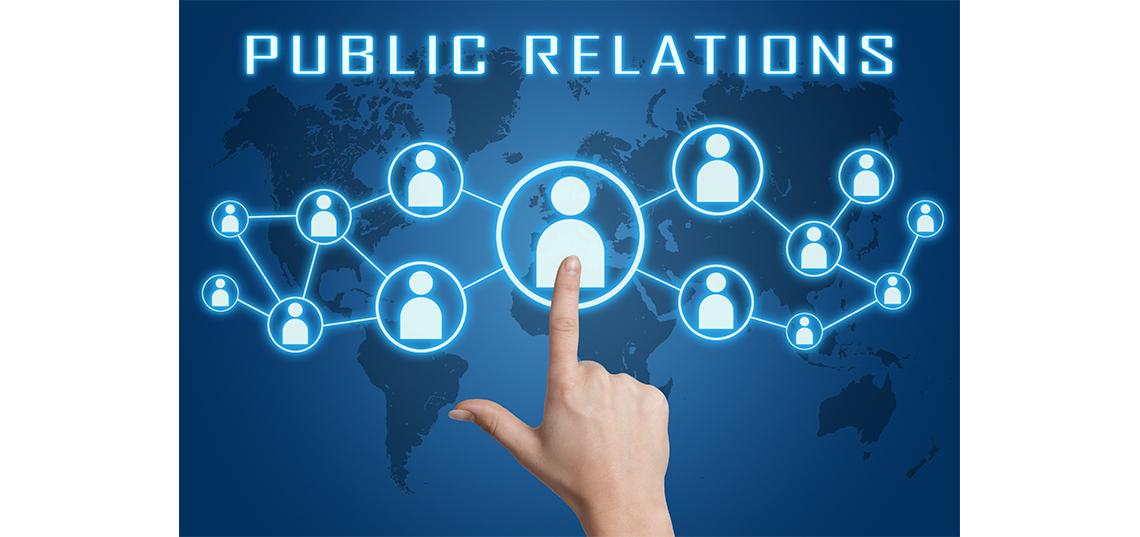 SC&I Launches the Future Leaders Program, A New Master of Communication and Media Degree For Early-Career Public Relations Professionals
The Future Leaders Program, a new Master of Communication and Media degree with a PR specialization, is designed for PR professionals who are at least two years into their careers and aspire to leadership positions in the industry
Today the Rutgers School of Communication and Information (SC&I) introduced the first master's degree of its kind in the nation – a 15-month accelerated program, which combines academic and professional training for early-career public relations practitioners who have a desire to lead their organizations in the future and are ready to invest in and commit to their future success.
The Master of Communication and Media (MCM) degree with a public relations specialization is a new, exclusive, and competitive program called the Future Leaders Program. Limited to only 20 students in the first class, it is specifically designed for working public relations professionals, such as account managers and account directors, who are currently in the first decade of their public relations careers at either agencies, corporations, brands, or organizations.
Seamlessly blending academic and professional components, it is the first-ever accelerated master's degree program that that offers students online and hybrid courses in PR research, strategy, management, persuasion, advocacy, measurement, crisis, ethics, perception building and management, reputation capital, stakeholder relationship building, policy, and social and digital media. The program also offers preparation for the Accreditation in Public Relations (APR) certification, as well as professional skills workshops, networking events, a colloquium series and a culminating immersion and capstone experience.
"With Rutgers' proximity to New York and tens of thousands of young public relations executives who represent the next generation of leaders in the public relations industry, we wanted to design and offer a graduate program for professionals which is innovative and which will deliver measurable value to practitioners who aspire to ascend to PR leadership positions," said Richard Dool, Ph.D., the Director of the Master of Communication and Media program at SC&I. "We believe Rutgers is the first university to offer this type of graduate level leadership program in public relations. Our program features an accelerated 15-month curriculum which blends theory and practice, which can be seamlessly integrated into the busy schedule of today's full-time public relations practitioner." 
The faculty that SC&I has assembled for this graduate program with a focus on future public relations leaders features more than 150 years of senior public relations experience. Aside from Dr. Dool, a former Chief Executive Officer, the faculty also features Mark Beal, longtime managing partner for Taylor, the Consumer Public Relations Agency of Decade by The Holmes Report; Kristen Koehler, Ph.D, the Principal of Kristen Koehler & Associates, a nonprofit consulting and Public Relations firm and Ken Mizrach, former CEO of the VA New Jersey Health Care System and a nationally renowned expert on crisis communication among others.
A rapidly growing industry, public relations is ranked in the top 10 fastest growing careers in the country by the U.S. Department of Commerce. Professionals with master's degrees benefit from 26% more in career earnings, and half the unemployment rate. This program is an investment that will continue to benefit the graduates throughout their PR careers.
Rutgers University is in the top 100 global universities and the top 50 U.S. public universities. Money magazine recently rated Rutgers University in the Top 100 in the US, "Great Education, at an Affordable Price", also a Top 25 Best Public College for ROI.
The application period is open for enrollment in the graduate program's first class, which will begin studies in January 2020. Applications must be submitted by December 1, 2019. For more information, email richard.dool@rutgers.edu. A GRE waiver is available.
To learn more about communication and journalism courses at the Rutgers University-New Brunswick School of Communication and Information (SC&I), click here for the Communication Department, and here for the Journalism and Media Studies Department.
Please note: All applicants who have recently graduated from college, or who have worked in the public relations industry for less than two years, please apply to the Master of Communications and Media Program PR Specialization here.