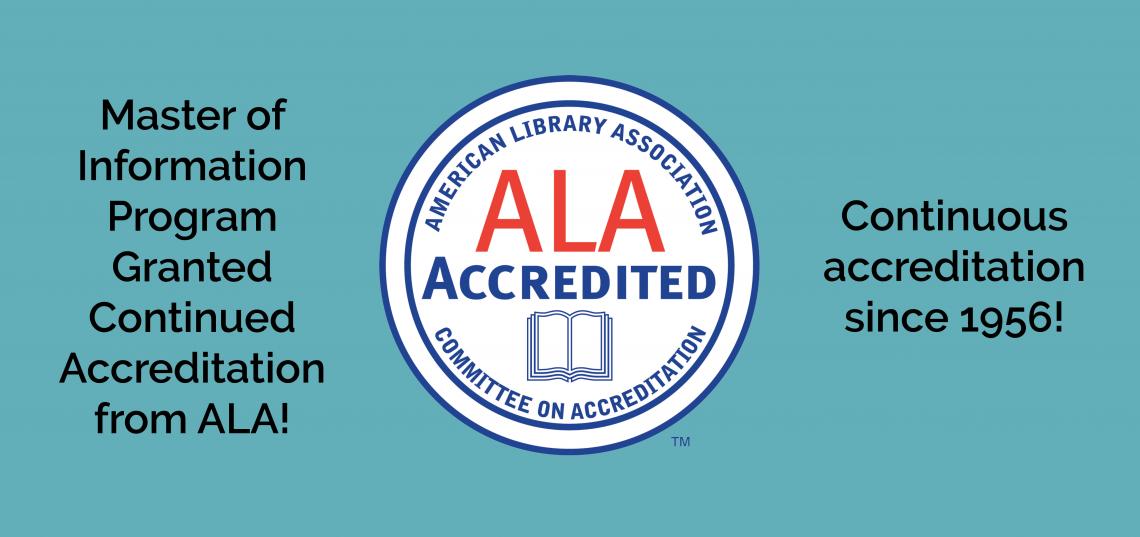 SC&I's Master of Information Program Granted Continued Accreditation
SC&I Library and Information Science faculty secures status through Fall 2025 from ALA/COA.
It takes a team to earn a victory, and the Library and Information Science faculty team at the School of Communication and Information (SC&I) has achieved a monumental goal. Thanks to the meticulous work and diligence of Dean Jonathan Potter, Associate Professor of LIS and former Department Chair Ross Todd, Ph.D., Associate Teaching Professor of LIS and Master of Information Director Lilia Pavlovsky, Ph.D.,  and Professor of LIS and new Department Chair Marie L. Radford, Ph.D., the Master of Information (MI) Program has been awarded full reaccreditation through fall 2025 from the American Library Association's  Committee on Accreditation (ALA/COA), maintaining SC&I's long-held status. "We have had continuous accreditation since 1956, and continue our commitment ongoing quality curriculum design, innovation, and meeting professional opportunities in a diverse library and information landscape," Todd said.
The decision was reached at the ALA/COA Meeting on January 27, 2019, based on the Self-Study, External Review Panel Report, and other related reports submitted by LIS faculty, as well as the in-person meeting with Potter, Todd, Pavlovsky and Radford on January 26, 2019. According to the COA, the decision to grant continued accreditation to the MI program was based on the "totality of the accomplishment and the environment for learning…rather than from a consideration of the isolated particulars."
The ALA/COA accredits master's programs in LIS in the United States, Canada and Puerto Rico, based on an extensive review process conducted by an external panel of practitioners and academics that ensure the program meets the required standards.  The benefits to students completing a degree in an accredited program are invaluable. According to the ALA website, "Graduating from an ALA-accredited program provides flexibility in the types of libraries and jobs you can apply for and enhances career mobility. Many employers require an ALA-accredited master's degree for professional level positions, and some states require an ALA-accredited degree to work as a professional librarian in public or school libraries."
MI Program Director Lilia Pavlovsky adds, "Accreditation is much more than a stamp of approval.  It is an evidence based process that requires programs to examine their operation with respect to 'industry wide' standards set forth by the accreditation body as metrics of excellence.  The year long self study also helped us to consolidate our last 7 years of progress into an outcomes based report that provided an opportunity for us to to think strategically in relation to program improvement and future planning."
SC&I's MI program offers a broad scope of concentrations including Data Science, Interaction Design and Informatics, and Technology, Information and Management. Top-ranked nationally by U.S. News & World Report, the program is also a founding member and one of 59 international members of the iSchool consortium.
Congratulations to the LIS faculty on this well-deserved achievement!
For more information on SC&I's Master of Information Program, click here