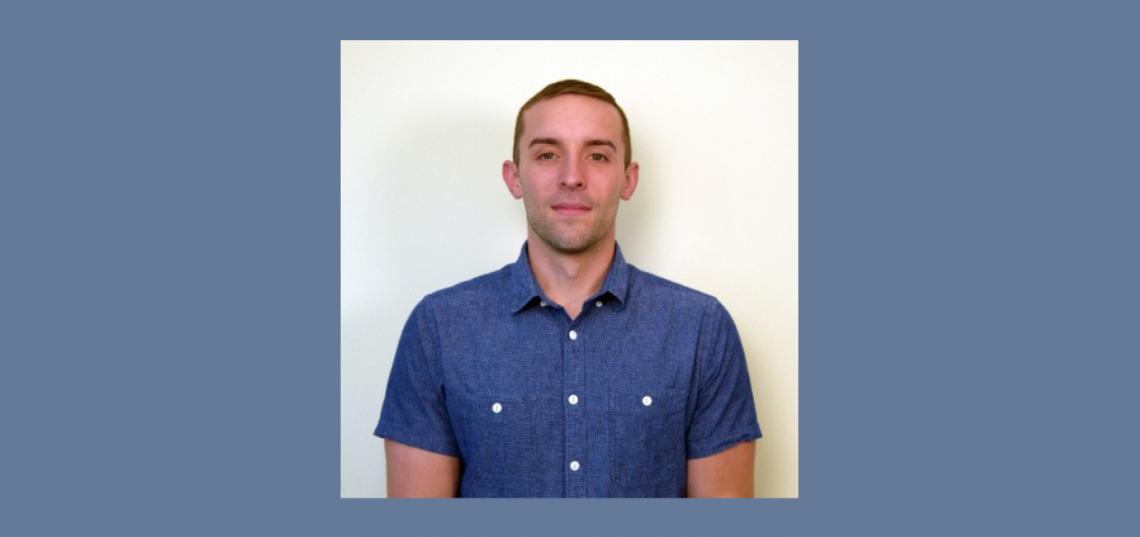 Mixing Business with Education: Rutgers University Employee Strengthens Skills Through Master of Communication and Media (MCM) Program
Teaching and Learning with Technology (TLT) Media Specialist Hones Skills through SC&I's MCM Program
As Senior Media Specialist at Rutgers University Teaching and Learning with Technology, Josh Gould has a firm grasp of the creative side of communications. Yet Gould wanted more, and chose to further his skills through the School of Communication and Information's (SC&I) Master of Communication and Media program. We recently spoke with Josh on the benefits of the MCM program, his current position at Rutgers University, and how on-demand and streaming services are affecting the media industry today.
Why did you choose the Master of Communication and Media (MCM) program?
It was a cumulative decision between several factors. While working here at Rutgers University, I heard about the refocusing of the former Master of Communication and Information Studies program into a media-centered masters, and it was an opportunity I couldn't ignore. Like most undergraduates, when I graduated with my bachelors from LaSalle, I was forced with the decision of continuing my education or entering the job market. Even though I took the GRE's and was weighing my options, I was eager to finally become a professional. Additionally, the thought of more debt on top of my acquired tuition loans was daunting. So, after nearly a decade of working in media professionally, I wanted to revisit the possibility of furthering my education once again. Fortunately, my career has focused on media & communications in Higher Education, which beneficially has perks like tuition remission and class auditing. Suffice it to say I also wanted the credentials to validate my skills and help to make me a standout candidate in a competitive industry.
How do you think the MCM program is preparing you for your career?
The most beneficial aspect of the entire program has been an uptick in my confidence as a professional. My entire life I have been fascinated with digital media, ever since I was six years old and got my hands around the family camcorder. During my professional career, I have been maintaining good positions at reputable institutions, freelancing in my spare time for my own business, volunteering and consulting on various projects, and even earning several certifications – so I have always had a solid understanding of digital media production and communication. However, being in a master level classroom at a Big 10, prestigious research institution like Rutgers, with peers and instructors who regard you as a colleague, maintaining active dialogues about best practices and theory, it instills a level of confidence I did not have previously. Being valued and respected for your contributions, creativity and input is something that makes all the difference. So, when I finish here I'll be able to have full confidence in my abilities.
Do you have a specific faculty member or mentor at SC&I that is helping to guide you in the right direction professionally?
I've had the privilege of having some very good instructors thus far. Program Director Richard Dool, Ph.D. is a sincere and helpful resource for any student. His openness and professionalism help and guide students through the program, and he has helped me with any question since acceptance. What I really value is faculty and lecturers who bring their real-world expertise to the classroom, extending theory into true practicum. Two instructors that come to mind are Thomas Mattia and Daniel Swern. Both offered incredibly valuable insight from their professional tenures as communication experts.
You are currently the Senior Media Designer at Rutgers University. Can you tell us about your position?
I help design and produce media for online courses here at Rutgers. On the surface, the focus is on digital media production like video, photography, graphic design, and streaming. However, as a media designer we work closely with faculty and instructional designers to refine their learning objectives or syllabus into engaging, interactive, web-based media. It's more than just uploading a PowerPoint, it's about content strategy – how can we enhance the virtually-remote learning experience and engage our students. The variety of work, at a school as big as Rutgers, is truly exciting. I also get to teach a bit myself, holding workshops and webinars for educational media production here at Rutgers.
What would you consider to be the 'must-have' skills to work in this industry?
Creativity, communication and being multifaceted are the three most important skills in my opinion. Creativity is infinitely valuable in nearly any field, especially the arts. Nowadays, everyone can operate a camera, surf the web, record on a microphone; people are becoming increasingly literate with ever-more affordable technology. Those who can better leverage and apply these tools to create unique, original and aesthetically pleasing compositions will find success easier. Communication, especially in regard to being a good team member and leader. Finally, being well-versed in a variety of skills is extremely important. Specialized, one-dimensional media professionals aren't a commonality as production becomes streamlined. Editors should learn how to write and film, content marketers should learn storytelling – hopefuls aspiring to have success in this industry must have a diverse portfolio, bona fide skills and an imagination.
How do you think streaming and on-demand services are affecting media production today?
It has changed, and will continue to change the entire industry of media production and entertainment. Interactive viewing, like streaming, has revolutionized media and allowed for many-to-many media-based communication. The increase in services, platforms and content is promising for media professionals, especially in regards to work opportunities. It's truly fascinating the acceleration and trajectory of digital media. Think of Facetime alone, less than a decade ago the idea of video calling nearly anyone on the planet instantly from your phone would be considered astounding. Virtual reality, immersive viewing experiences are all on their way soon.
How do you think SC&I alumni can assist current students on their career path?
Networking is crucial. SC&I alumni can really help students by connecting them with other professionals in the industry which could lead to work opportunities or projects.
What advice do you have for current students and upcoming graduates who want to launch a career in your field?
My primary advice for those launching a career in media is to really get their hands dirty with freelancing, internships, fellowships, even volunteering to expand your experience and portfolio. Media is everywhere, and there are infinite possibilities in this field, so it's important to find a niche and general interest early to help motivate and familiarize yourself. Too many media professionals get comfortable in the same role, especially producers, and their skills stagnate. In the long run, media professionals who have more intimate knowledge and hands-on experience with the various elements of content creation and strategy will have more success.
The best analogy, would be a chef (content creator) and a restaurant owner (stereotypical producer). The restaurant owner may facilitate the kitchen and mediate between the staff and customers but shouldn't interfere with the menu. The chef has a better palette and grasp of culinary arts and knows each staffers role in the kitchen. Too many times I have witnessed restaurant owners interfering with the menu because they lack the experience of being a chef beforehand. So, if you're in digital marketing, you should aim to learn about every facet from audience discovery/demographics to branding to web-based delivery and analytics just for starters. If you're a director of photography you should know how to setup a studio, gaff & grip, edit and print, and more. 
For more information on SC&I's Master of Communication and Media (MCM) program, go to https://comminfo.rutgers.edu/academics/graduate/mcm