Professor Marie L. Radford, Ph.D. Returns as Department Chair
Will serve as Library and Information Science Chair for 18 months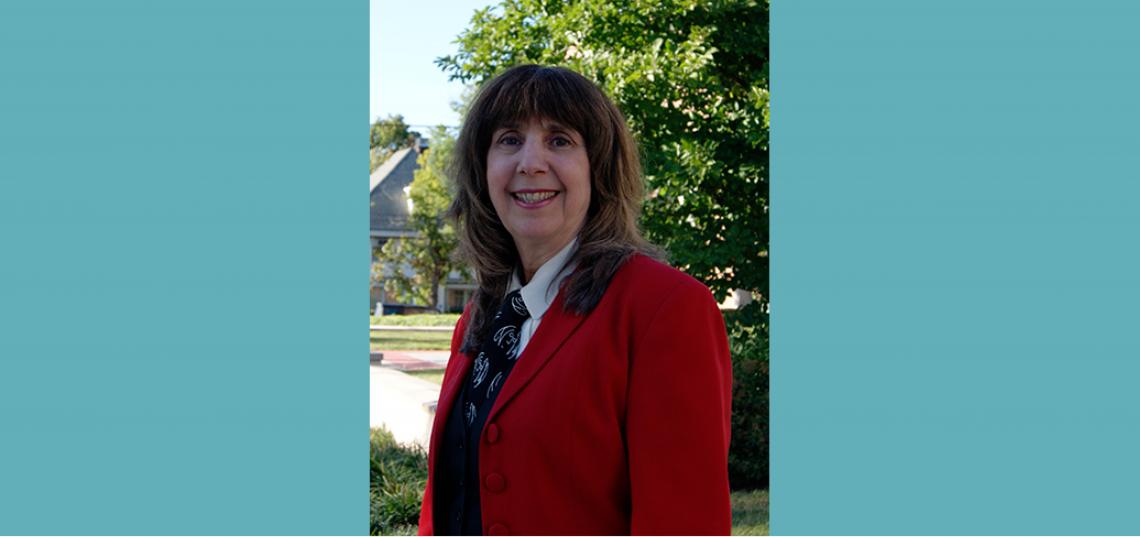 Marie L. Radford, Ph.D., Professor of Library and Information Science at the School of Communication and Information (SC&I), is returning to the post of Department Chair for the next 18 months. Replacing Associate Professor of LIS Ross Todd, Ph.D. in the role, Radford is excited to be back at the academic helm. "I have big shoes to fill. It's a pleasure to jump in here because Ross has worked hard to ensure that the department  is in great shape. Enrollments are up – our master and undergraduate programs continue to be very strong. We have excellent students and our faculty is outstanding," she said.
Radford originally had the role from 2012 to 2014, then went on to serve as Ph.D. Director at SC&I for three years. She sees the reappointment as a welcomed challenge. "This position involves a great deal of coordination as a member of the SC&I leadership team. One of the chief challenges is managing different roles – mentor, budget director, strategic planner, advocate for students and faculty, etc." Radford explained. "I hate to be bored, and the chair position is never boring!"
The timing is perfect with the American Library Association's (ALA) 2019 Midwinter Meeting & Exhibits beginning on Friday, January 25-29, and the department's re-accreditation coming to an end. "Things are looking very favorable," Radford said regarding the accreditation process. "We pulled together as a department to accomplish the in-depth self-study and feel confident about our report. We worked together as a team and are grateful to–Associate Teaching Professor of LIS and Master of Information Director Lilia Pavlovsky, Ph.D. and Ross Todd who were the point people on this important review."
Radford will also be announcing her new book at the Midwinter meeting entitled Conducting the Reference Interview, 3rd edition, in collaboration with Catherine Ross and Kirsti Nilsen. In addition, Radford just signed a contract for a book scheduled to come out in 2020 that covers information and digital literacy within the Latin culture, "Familia: Digital and information literacy for the Latin community." Her co-author is recent MLIS and Ph.D. '18 alumna Stefani Gomez , whom Radford advised.
Looking ahead, Radford spoke of hiring up to three new faculty members to start in the fall, and introducing a new Information Technology and Informatics (ITI) Director. "We're thrilled to have Warren Allen, Ph.D. as our new ITI Director. I'm working with him on transition with Interim ITI Director Michael Doyle," Radford reported. "We expect that Warren will be fully onboard by July."
During her appointment, Radford is focused on maintaining the high standard of the School and LIS department as it evolves, saying, "One of my goals is continuing to uphold our quality and high rankings during this period of growth and curriculum development."
For more information on SC&I's Library and Information Science Department, click here