September brings with it new beginnings—a new academic year
Dean Lemish offers her thoughts on the upcoming year.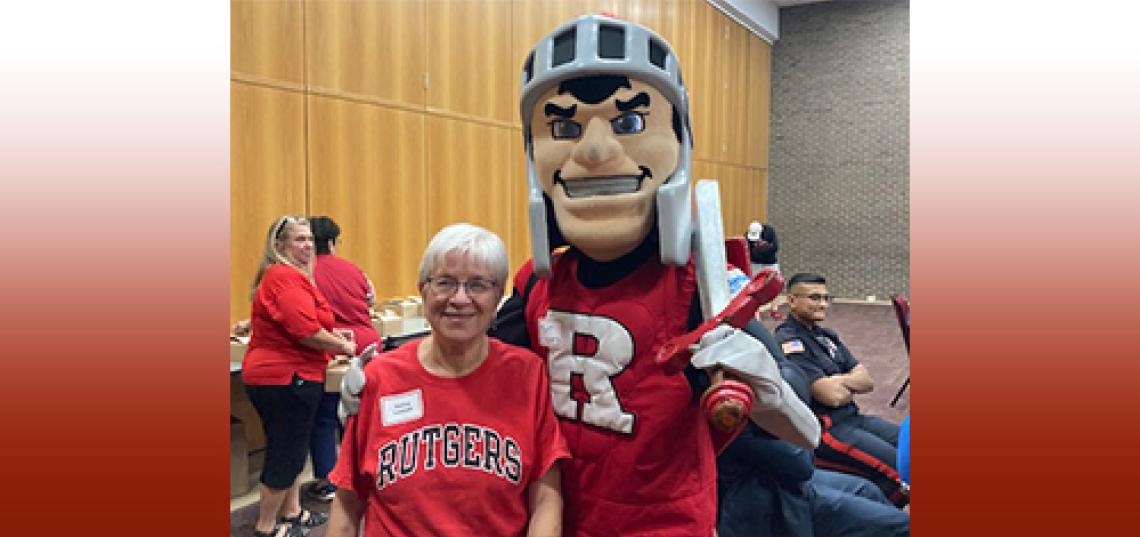 Dear SC&I community,
Welcome back to new and returning students!
September brings with it new beginnings—a new academic year with its promise of educational accomplishments, scholarly innovations, and community building. Students are on campus, moving into the dormitories, seeking advisors in Student Services, and exploring eateries on College Ave. Our faculty members are back, full of renewed energy and excited for the intense work that is ahead. Traffic around campus is busy again as the semester begins and recent news of COVID-19 keeps everyone on our toes, but we are all dedicated to our students and their success!
We ended the last academic year on a very high note: four new promotions to Full Professor in the Department of Journalism and Media Studies–Professors Melissa Aronczyk, Lauren Feldman, Susan Keith, and Regina Marchi, and the selection of Professor John Pavlik as a new International Communication Fellow, all demonstrate the high level of scholarship produced in our school and recognized nationally and internationally. In addition, Susan Keith was recently named Associate Dean for Programs.
Over the summer we were joined by our new Assistant Dean for Development Blain Bradley and our new Assistant Dean for IT Chandu Dondeti as well as several additional staff members. Each brings unique experiences and talents to SC&I and will continue to infuse the school with innovations and fresh energy.
And there is so much ahead—we are running searches for seven new positions in the school this coming fall. This demanding but crucial process supports our growth and relevancy for cutting-edge research and teaching. Our faculty, staff, and leadership have been busy running strategic planning meetings, curriculum reviews, and community-building retreats. Accommodating for financial strains, implementing the accomplishments of the new contracts, and collaborating with the Chancellor's initiatives for our campus are now high priorities for us. The Academic Master Plan (AMP) that focuses on four pillars (Scholarly Leadership, Innovative Research, Student Success, and Community Engagement) constitutes the framework that guides our efforts. You can read more about our progress on our news website.  
We hope to see many of you during the Rutgers Homecoming! Check this website regularly for more news about that weekend!
Dafna Lemish, Interim Dean