Union for Democratic Communications 2023 Conference: "Left Undone"
UDC23 takes place October 12-15 in Philadelphia.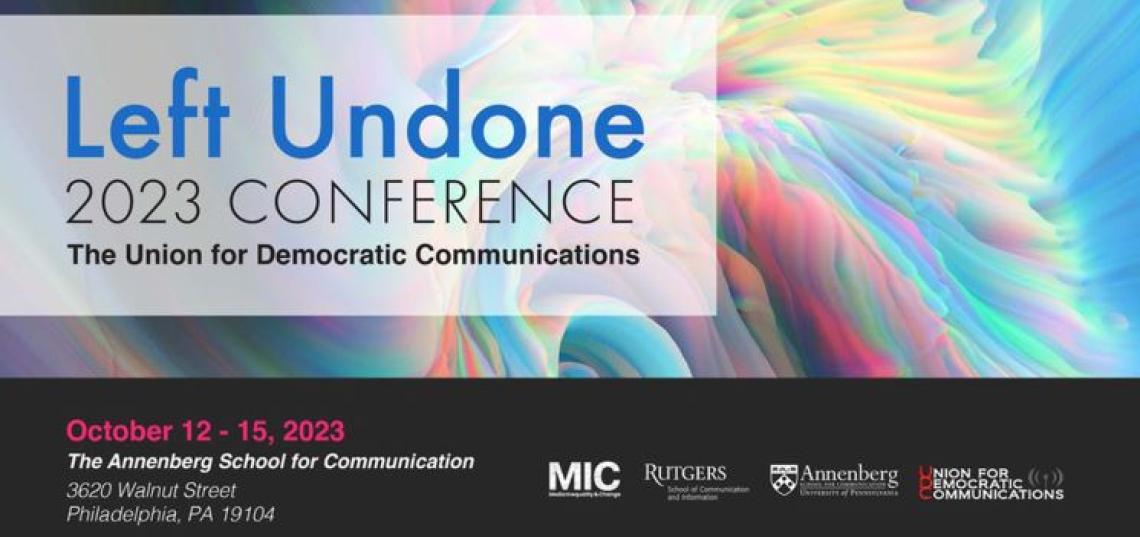 The Union for Democratic Communications (UDC) Conference will be held in Philadelphia from October 12-15, 2023. The conference is hosted by the Media, Inequality, and Change (MIC) Center, a collaboration between the University of Pennsylvania's Annenberg School for Communication and Rutgers University's School of Communication and Information (SC&I); the conference theme is "Left Undone."
SC&I Journalism and Media Studies faculty participants include Associate Professor and Co-director of the MIC Center Todd Wolfson, Professor Jack Bratich, Professor Deepa Kumar, and doctoral students Bahareh Badiei and Marisa Holmes. Now entering its fourth decade, the Union for Democratic Communications, is an organization that seeks to bring together media producers, researchers, policy makers, and grassroots communications activists to promote and develop critical approaches to communications and media and to advocate and agitate for the creation of structures to foster a more democratic and just communications system.
According to UDC's website, the conference will reflect on its first 40 years and look ahead to consider the role of critical communication scholarship and activism in organizing, engaging, and energizing leftist alternatives to authoritarian politics. asks what role critical scholarship, media-making, and activism can play in organizing resistance to minority rule and authoritarian movements both in the U.S. and abroad. Explore the UDC23 conference program.
Image credit:  MIC Center Conference website